I've yet to see a guy who doesn't look great when styled with a proper tight fade. I mean, there's a pretty good reason why this is the most fashionable haircut recently, right?
You know…I have a feeling a proper fade will suit you or your clients very fine. All you need is a pair of good fading clippers that come with special blades for precise tapering.
Do you want to be your own stylist and save money? For DIY home users, we recommend the best bang for buck Wahl Legend from Amazon.com. This one is considered as one ot the best hair clippers for fades.
Are you an aspiring barber? This list with the best clippers for fades will start your career as a true artist. For professionals, we recommend the timeless Andis Master from Amazon.com.
Check our in-depth comparison table and reviews of all 5 best hair clippers for fades! You have quite the wiggle room: for example, these are my 5 star Seniors: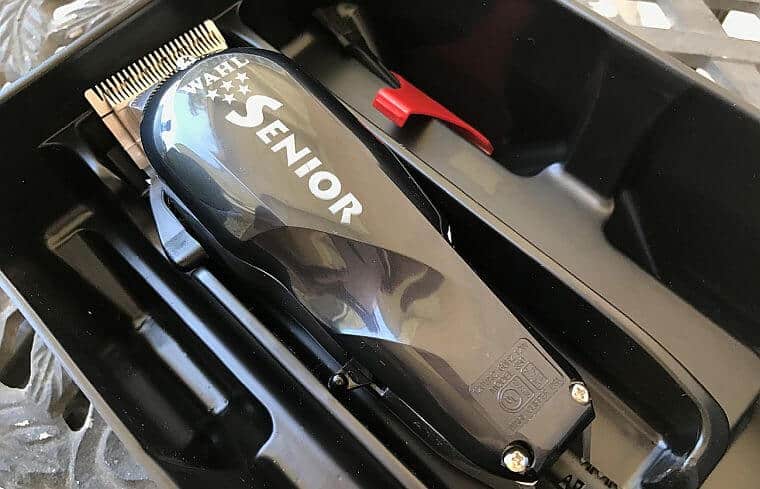 Note: If you want to do skin fades or are looking for bald fade clippers, you should get the Fade Master from Amazon.com. It's almost the same as the Master, but its fade blade cuts closer at #0000 (1/125″.)
The Best Hair Clippers For Fades
The absolute best hair clippers for fades:


Andis Master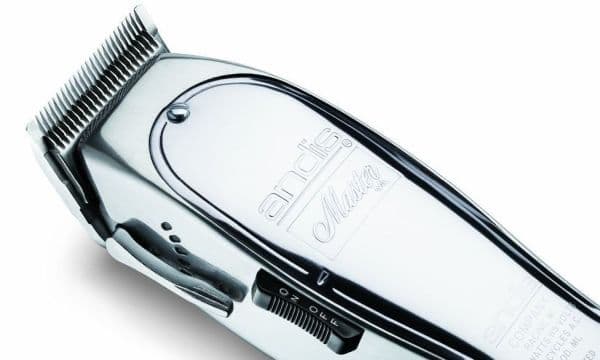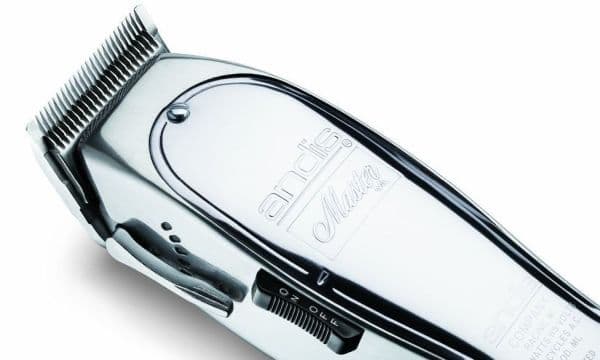 Andis Master

Has a good grip so you can hold it and align it properly when doing fades
If you look around our best of lists, you'll see the Andis Master clipper getting mentioned a lot. That's because it's a versatile clipper with professional performance in every aspect. The Master's particular proficiency as the best hair clippers for fades is uncontested.
There's two reasons. First, this Andis professional hair cutter sports an ultra durable, aluminum body. It allows for a good grip so you can hold it and align it properly when doing fades. On top of that, the Master clipper features the single easiest to use and customizable side lever.
As you know, using a clipper's lever switches the blade length and allows for easy fading action. Most levers will switch from point A to point B. The Master, however, features a more gradual lever so you can adjust its blade's length more delicately.
Speaking of blades, that's the second strength of this best clipper for fades. Made of very sharp carbon-coated stainless steel, its blades perform the most precise, crispest cuts. Fades are all about accuracy, detailing and elegance in hair cutting. You get all of these with the Andis Master clipper's blades.
Andis most recent Pro Alloy XTR is also a good consideration as a fading clipper. It mitigates the Master's most severe pain point – overheating. That said, the Master has a tremendous motor running at 14,000 SPM. It's a total beast.
Important: Sometimes you might hear a loud noise/rattling with your Master clipper. This is due to the screws going loose – you can fix this quite easily with a screwdriver. There's plenty of YouTube tutorials and we have spoken about it in our Master clippers review.
Best Wahl clippers for fades:


Wahl 5 star Senior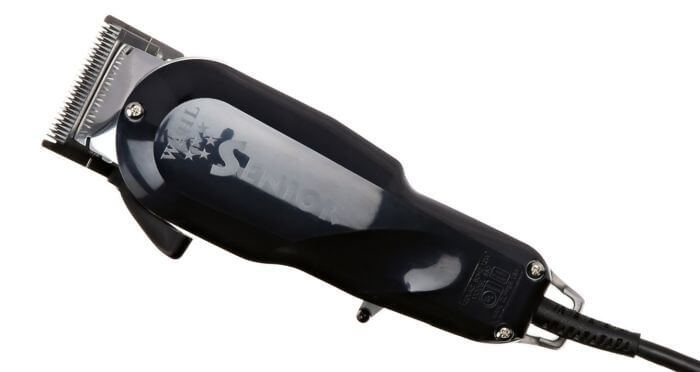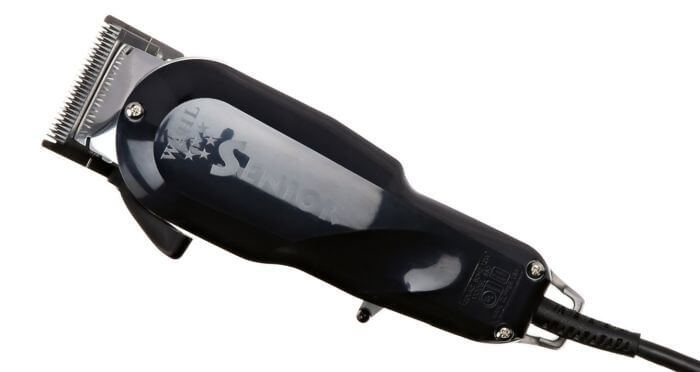 Wahl 5 star Senior

You get an intense, heavy-duty operation and a high number of strokes per minute
Among the best clippers for fading, Andis Master's greatest rival is the Wahl Senior. Especially when you factor in the more lucrative price of the Seniors. What you're looking at here are the best Wahl clippers for fades.
The Senior clipper is regarded as the "father" of electromagnetic hair cutters. It comes packed with Wahl's most powerful V9000 motor. Grabbing one ensures you receive intense, heavy-duty operation and a high number of strokes per minute.
When combined with the ultra sharp Wahl clipper blades, it paves the path to top notch fades.
There's a reason I recommend you the 5 star Senior fade clippers for optimum results. The difference between them and the "standard" Seniors lies in the special fade blade the 5 star has. The original Wahl Seniors are great fading clippers too, but the 5 star will seriously improve your cuts.
The 5 star series are Wahl's word for "premium clippers", and the blade adheres to the "premium" feel. In our Seniors review we look at some other good sides of this machine.
The Wahl Senior fade clippers are a bit bulkier than the Master and definitely not as pretty. However, the model allows for an even more solid grip. Unlike the Master clipper, you also get three attachment combs (1/16″ to 3/16″) for free, in case you need to perform fades on longer hair.
Exclusive: check our in-depth comparison Andis Master vs Wahl Senior to get a clearer picture on which best clippers for fading to pick.
Quiet & easy to use best clippers for fades:


Oster Fast Feed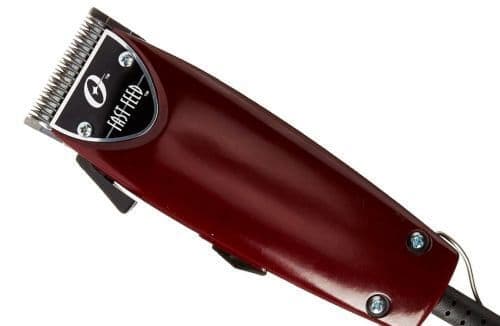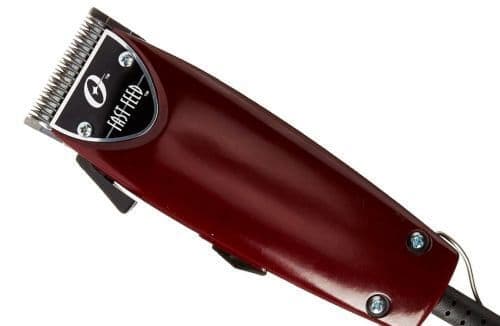 Oster Fast Feed

Gives you a fastf feed blades which perforsm better and faster cuts on thicker hair
Coming straight from Oster's line of simpler clippers, the Fast Feed hair cuter is professional, yet comfortable enough. The first thing you'll notice here is the Fast Feed's classic looks, a trademark feature of any Oster clipper.
This hair cutting machine doesn't heat as much as the Andis Master or Wahl Senior. Combined with its ergonomic body, we can say it's best fade hair clipper if you're looking for longer fading action. It's also easier to use and lighter than them.
Of course, what matters is the quality of both motor and blades. The Oster Fast Feed fade clippers feature cryogenically tested, stainless steel blades. In other words, they're very durable and will cut as precisely as the pricier Master.
The spacing between the blade is a bit wider than the Wahl clippers for fades. This makes Fast Feed blades perform better and faster cuts on thicker hair.
Blades are nothing without a proper engine to fuel them. The Oster Fast Feed clippers comes furnished with a pivot motor. While a little weaker then the Seniors' V9000 one, it's still very powerful and will not compromise in terms of performance.
Another benefit of the Fast Feed is that they are the quietest fade hair clippers in this list. Check our full Oster Fast Feed review if you want to learn more about it.
Wide range best clippers for fades:


Wahl Legend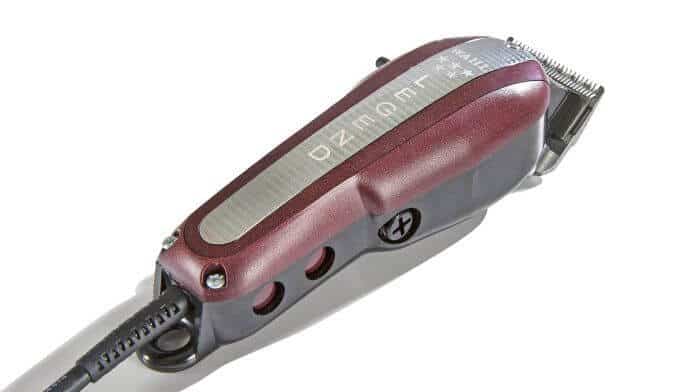 Many people underestimate the potential of the Wahl Legend as great fade clippers. In my opinion, that's a crime. Priced very attractively, this model is the second most budget friendly option among the best hair clippers for fades.
Let's focus on the important thing here: the special crunch blade of the Wahl Legend clipper. It's made specifically for more precise cuts (and fades) and will make things way easier for you.
You might notice the teeth here are similar to the Fast Feed ones, unlike usual Wahl models. Thinner than the standard, the Legend crunch blade allows for impressive detailing.
This Wahl hair clipper's body isn't made of metal like the Master, so you can expect it to stay cool. You also receive a whole lot of 8 Wahl clipper combs, which is the best customization among our fade clippers contestants here. However, these guards might feel a bit flimsy as we mentioned in our Legend clipper review.
The Wahl Legend, while not a balding clipper, will help you shape outstanding balding/skin fades. It's perhaps the best performing clipper in our list in this regard.
While not as light as the Fast Feed, the Legend still fits your palm easier than the Senior and Master. This allows for an increased motion range and overall flexibility when fading.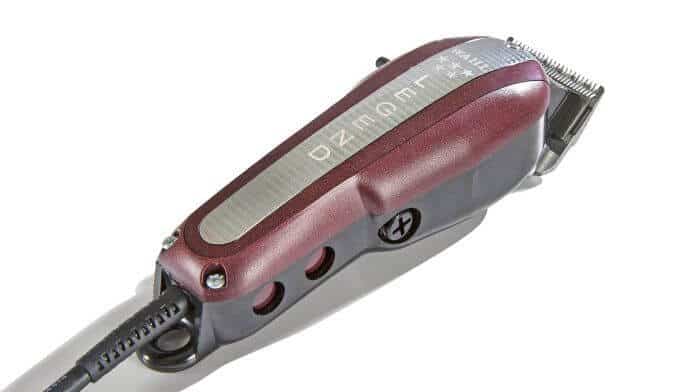 Wahl Legend

Delivers smooth and clean cuts, long bottom blades, and a convenient thumb adjust taper for fades and texture
Best clippers for fading on a budget


Andis Fade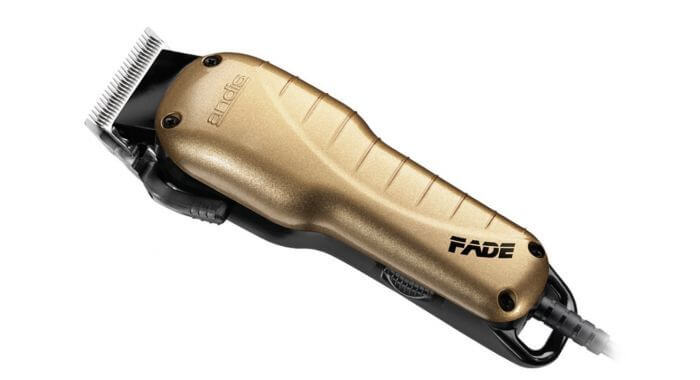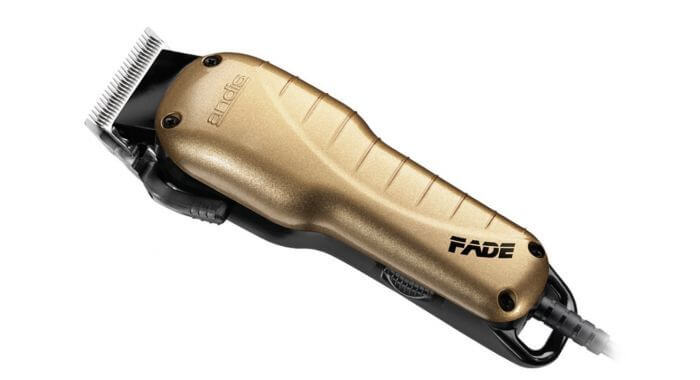 Andis Fade

Cuts from fine to coarse with the touch of a lever
Undoubtedly, the Andis Fade are the best hair clippers for fades for people who can't shell out a lot of cash. For the rather humble price, you're getting a quality hair cutting machine for more than decent fade haircuts.
The Andis Fade blades are especially sharp, so you have to be careful if you're doing tighter fades. While you have some margin of error with other fade hair clippers, here you have to be on your watch constantly.
In return, though, this model is exceptional if you're wondering what are the best edge up clippers. Any edge up will turn out to be as clean as it would with way more expensive hair cutters.
A commendable feature of the Fade is its overall smoothness. Sure, its motor is powerful and that makes the clipper pack a punch. However, there's some delicateness in how it performs in your hand.
Professional hair clippers can sometimes feel a bit "rough" around the edges, so the Fade is refreshing in this regard.
As I pointed out with the Andis Master earlier, if you fetch a T-Outliner hair trimmer, you'd get a killer combination. Still, as fade clippers, these are the least powerful and versatile of the previous models in the list.
I'm an outdoor enthusiast and have sported a full beard since I was in my early 20's. Originally, growing a beard was a way to save time when getting ready each day, but I quickly realized that keeping a neatly trimmed beard takes work and some forethought. That's where this site comes in.
You get to benefit from my years of experience. I've reviewed many of the top hair clippers on the market today and also included some information on what works best for me. A great beard will turn lots of heads in your direction.
Since I never know when I'm going to find myself being photographed, whether it's climbing in Yosemite, or playing volleyball on the beach, it's important to me to always look my very best. Maintaining my beard is part of my daily routine and I hope you'll find some useful tips and information on this site to help you on your journey.