Looking for a clipper that's the meeting point of professional clipper power, mid-range budgets and good durability? The Wahl Icon fits the bill just right.
Featuring a slightly different design than the usual one, the Wahl Icon clippers deliver smooth cuts and are quite adept at bulk hair removal or tapers.
For your convenience, I'll also do a Wahl Icon vs Senior and Wahl Icon vs Legend comparison. Sit back, relax, and follow me while I inspect what this machine is all about in this Wahl Icon review.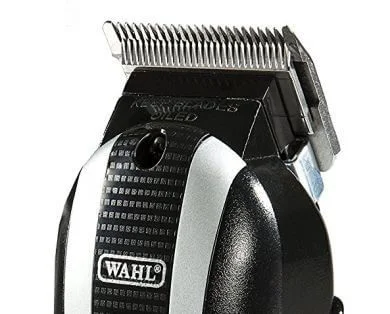 Overview of the Wahl Icon clippers
| You'll love it for these | But you won't like these |
| --- | --- |
| | |
| Outstanding tapers & bulk hair removal | |
| Wahl's strongest V9000 motor | Not as versatile as other Wahl pro clippers |
| | |
| | |
Wahl Icon clippers: not your typical Wahl design
If we evaluate the Wahl Icon in terms of dimensions, it's pretty standard. 6.25″ is a little longer than some other Wahl models, but its weight of 1 lb is an industry classic. It's the color choice and the little details that make the Wahl Icon clipper a bit different. Let's look at it first: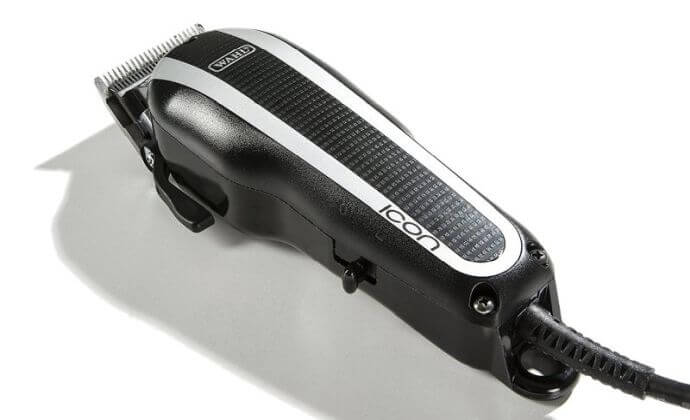 Usually, the brand relies on burgundy for its 5 star clippers (the cordless Magic Clip, for example.) For other non-5 star Wahl cutters, the silver/chrome looks are a classic – like the Super Taper II.
Wahl Icon clippers ditch this standard. With an elegant black body and some silvery lines, they surely stand out. The model feels somehow rougher and the top is slightly textured for a better grip. It's very pleasant to hold which will motivate you for some quality taper haircuts, flattops, or whatever you wish to perform.
It isn't just about looks, though. The shape is still that classic Wahl clipper shape that fits so well in the hand. That texture I mentioned helps a lot, too. The grip is just right.
It is a little bit on the heavy side, but the center of gravity is towards the blade so it's rather top heavy. This is a good thing as it is easier to use your arm as a pivot to rock the clipper away from the head as you cut. Bottom heavy clippers are a bit awkward when you try to do this.
When you can pivot your arm, the clipper becomes and extension of your hand in a way and is very easy to maneuver.
An important bonus here are the accessories. Aside from the usual Wahl clipper oil, red blade guard and a cleaning brush, you also get 8 Wahl guards. Keep in mind that the package won't include Wahl combs size #5 and #7. It will, however, come with the rarer #1/2 and #1 1/2 comb sizes.
You may want to add to the collection by getting some Andis clipper comb attachments. I am not the biggest fan of the quality of the Wahl clipper guards. They tend to be a little weak and can sometimes bend when you are dealing with thick hair. This means sometimes you have to go over the same spot multiple times for an even cut.
If you're going over the same spot to get the hair even, then you are wasting time. And time is money when you are a barber. The longer it takes to do a haircut then the less haircuts you end up doing. You don't have to be a mathematician to understand that you make less money this way.
I'm not saying that you should focus on quantity over quality, but just you need to be efficient to make more money as a barber.
You can check out a guide on the different clipper guard sizes and see some other options that I think may work better than the default Wahl ones that it comes with.
Wahl Icon parts: a path to great taper haircuts and more
As I mentioned in the beginning of this Wahl Icon review, the model doesn't compromise on motor power. It features Wahl's most high-end V9000 electromagnetic motor. Its sheer power makes it outstanding for heavy-duty work and you shouldn't ever worry about motor choke moments here.
The stainless steel blades have been specially fortified. Chrome-plated and rustproof, the Icon clipper blades are actually the same as the ones you'd find on the Super Taper II.
Honestly, they're not that great for ultra detailed work. Regular buzz cuts, bulk hair removal, flattops and many other usual cuts however will pose no problem. In fact, they'll turn out fantastic.
Worried about your thicker, ethnic or curly hair? Ditch the anxiety. The Wahl Icon clippers will cut through it like butter without the need to go over twice.
For the money, these make ideal home use hair clippers. Their performance makes it simple to use and can give you a professional style haircut in the right hands.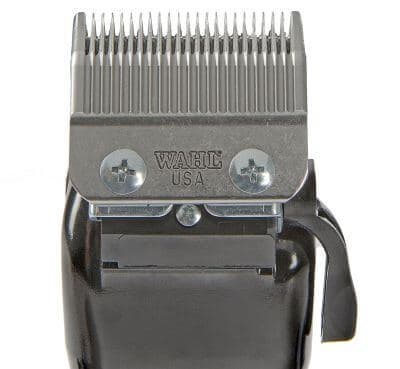 The model performs very smooth cuts, even smoother than acknowledged classics like the Oster Fast Feed.
I'd like to point out in this Wahl Icon review that the Wahl Icon is Wahl's most eco-friendly model when it comes to their barber clipper line. If you're concerned about that, rest easy: your haircuts will be frugal to nature, without the cutter compromising on their quality.
Wahl Icon vs Legend / Wahl Icon vs Senior
The Icon clippers seem very close to Wahl's Legend cutter: both in terms of price and performance. While they are indeed quite similar, there's a very significant difference you should know about:
The Legend is a way better fading clipper.
As I've mentioned earlier in this Wahl Icon review, the Icon's primary purpose is tapering and bulk hair removal. It mostly focuses on volume and more "robust" types of haircuts. You'll love it for clipper over comb action and the taper haircuts you'll get with it will be out of this world.
The Legend clipper, on the other hand, excels at fading hair. Both its wider arc of the side lever and its smoother, thinner and longer blade teeth allow for that.
Either one will be great for use at home. But, as I mentioned, if you are doing simple haircuts your best bet is the Icon. If you do need to do more bald fades, then you should be looking at the Legend.
For the professional, Wahl clippers in general make a great primary or secondary clipper. Just keep in mind that each model is good for different things as I just pointed out. So, you often need to have two clippers you use regularly.
Your primary clipper will do the job you do most often be it bald fades or regular cuts. Your secondary clippers are there for the detail work or things that you don't see on most haircuts.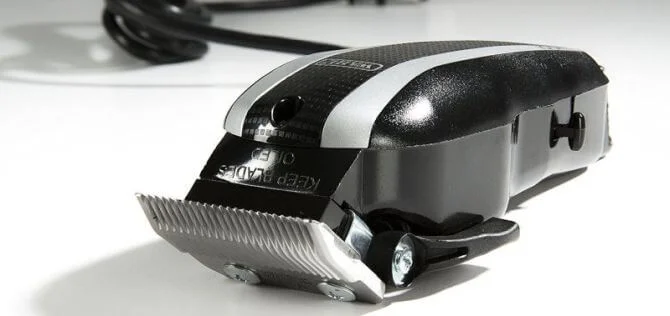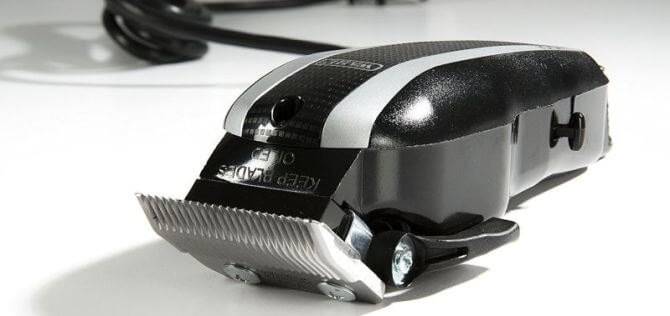 As for the Senior, the answer is easy: the Senior is simply way more versatile. If you grab the 5 star Senior from Amazon.com hair clipper, it'll come with a specific fade blade too. Its higher price put aside, the Senior is Wahl's "main line" model. The Icon simply doesn't have the same output and stays a tad limited in its use.
That said, I really love how cool the Wahl Icon clippers stay. With the Seniors you also have heating issues and strong vibrations. With the Icon the machine will get only warm, and after two or three haircuts. Vibrations are reduced to a minimum too.
This is more comfortable for you and for your client. Vibrations will work their way to the blade and make it feel like a buzzing bee against your clients head.
The Icon ends up being much quieter than the Senior so if you think you'll be cutting a lot of kids hair, then this is definitely a good clipper to have on hand.
Protip: you can read more about the Wahl Seniors in our thorough Wahl Senior review.
Some negative sides of the Wahl Icon
Considering how affordable it price is, there's not much you can complain about the Icon clipper. Still, it'd be good for you to know that it does get noisy. It won't be as loud as the Wahl Seniors or an Andis barber clipper classic like the Master, but it won't stay that silent.
This is par for the course on any electromagnetic motor clipper system. There is simply no way around it and they are just going to be noisy. They all have varying degrees of how much noise they make, and of the three, the Icon is simply the quietest. If you are really concerned about noise then you should be looking into a rotary motor clipper like from Oster or other Andis models.
Another thing to note is the lack of a carry case. While you receive a ton of accessories and the Icon clipper comes with your usual 8-feet cord, you can't store them properly. A bit of an inconvenience, but surely not a total deal breaker.
Lastly, this model is not as versatile as other professional Wahl hair clippers. I'm not saying you can't fade or perform detailed work with it…But it'll be a bit inconvenient. Other cutters like the 5 star Senior will provide you with more options. The cordless Magic Clip is also a great consideration, as it allows for better mobility.


To summarize this Wahl Icon review, these clippers are a top choice if you want to shape a big amount of hair and turn it into something orderly and well-kept. It's heavy-duty ready, will perform outstanding tapering action and buzz cuts, and will not waste much energy doing so.
Chrome-plated ultra sharp blades ensure zero hair "chewing" and Wahl's most potent V9000 motor will unleash a total beast in your hands. Slightly textured coating on top of an exquisite Wahl design only add to the pleasure.
Seriously, the Wahl Icon clipper is an undisputed bargain for its price. One of the highest value for price margins out there. If you liked what you read in this Icon review, just go for it. You won't be disappointed.
If you are just getting started as a barber, then this is a great budget way to set up your kit and still have a solid clipper that can get the job done.
I'm an outdoor enthusiast and have sported a full beard since I was in my early 20's. Originally, growing a beard was a way to save time when getting ready each day, but I quickly realized that keeping a neatly trimmed beard takes work and some forethought. That's where this site comes in.
You get to benefit from my years of experience. I've reviewed many of the top hair clippers on the market today and also included some information on what works best for me. A great beard will turn lots of heads in your direction.
Since I never know when I'm going to find myself being photographed, whether it's climbing in Yosemite, or playing volleyball on the beach, it's important to me to always look my very best. Maintaining my beard is part of my daily routine and I hope you'll find some useful tips and information on this site to help you on your journey.