Oster Fast Feed vs Andis Master: 3 Things To Consider
Andis Master and Oster Fast Feed clippers are two of the most popular cutters. You can surely guess why.
Indeed, they simply put out a solid performance loved by home users and barbers alike!
So here we are with an Oster Fast Feed vs Andis Master comparison. Quite a few things to compare so you can see how these two models actually differ.
Let's look at a quick comparison table before continuing with a thorough review: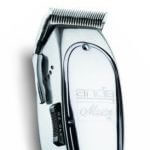 Andis Master

Body:
6", 1 lb.
Extra tough aluminium.
★★★★★

Motor: Electromagnetic at 14,000 SPM
★★★★★

Blades:
All purpose blades for fades or bulk cuts. Extremely flexible side lever for blade control.
★★★★★

Noise/Heat:
Gets hot, somewhat quiet.
★★★★

Accessories:
No guards included.

Price: $$$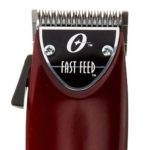 Oster Fast Feed

Body:
6", 1 lb. Burgundy, durable plastic.
★★★★

Motor:
Oster pivot motor
★★★★

Blades:
Great for fades and coarse hair, not good for bulk cuts. Rigid lever.
★★★★

Noise/Heat:
Runs rather cool and quietly.
★★★★★

Accessories:
3 guards (1/4", 3/8", 1/2" + blending comb)

Price: $$
As mentioned before in this Oster Fast Feed vs Andis Master review, the Andis Master hair clipper is elegant beyond description. Its aluminum casing not only shines gorgeously but provides you with a fall-resistant, unbreakable tool. The Master barber clipper is simply tough and outshines other models in this regard.
Being made of metal, it also leans on the heavy side with its 1.25″ lbs. 6″ long, it will charm you with stylish chrome looks and good ergonomics.
Undoubtedly, the Fast Feed clipper doesn't look as attractive. However, it's way more lightweight at 1 lbs. It's also easier to maneuver around and won't tire your hands as much.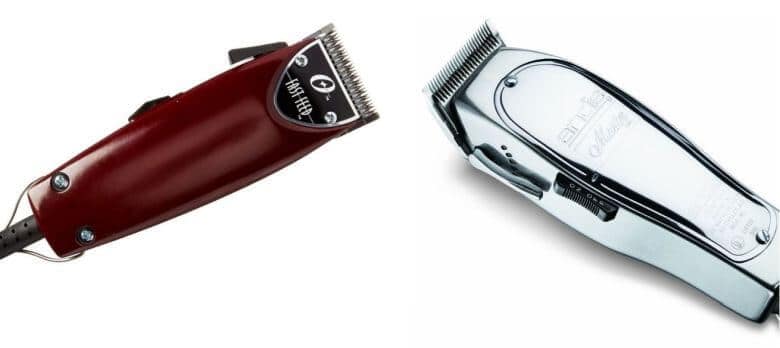 Oster Fast Feed's hard plastic body is also quite durable and break-resistant. It can't be compared with the tough shell of the Master in any way, though. The design is your typical vintage feel Oster clippers are famous for. A very classic look, cherished by the brand's fans.
Andis Master

93%

Oster Fast Feed

81%
Here's what probably interests you the most in this Oster Fast Feed vs Andis Master comparison, right?
The Master barber clipper is equipped with Andis' most powerful electromagnetic motor. It operates at up to 14 000 cutting strokes per minute. If that doesn't speak much to you – that's a volume suitable for extremely heavy-duty operation. Bulk cutting is no issue and the Master will effortlessly go through any hair type, be it straight or ethnic hair.
This Andis professional cutter also features carbon-coated steel blades. As the Master is an adjustable clipper, their length can be switched from #000 to #1. The side lever adjusting the length is the most versatile one among all other clippers. A great thing if you're looking for a fading clipper.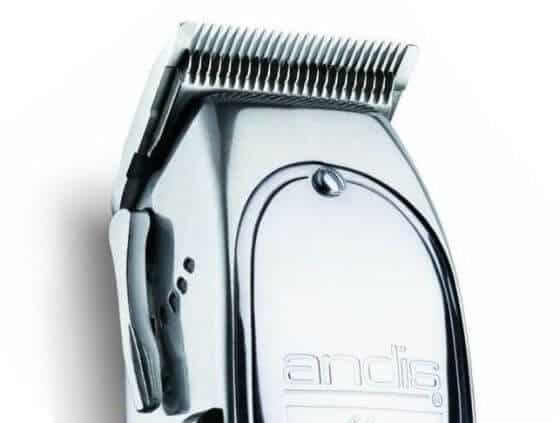 The Oster Fast Feed clipper has been furnished with a pivot motor. While undoubtedly way stronger than the industry's standard, it doesn't match up to the electromagnetic Master engine. Still, it will give you quality performance – but don't expect to have as smooth bulk cutting.
Fast Feed blades are a favorite of mine. Oster blades are simply marvelous, because the company tests them cryogenically. In other words, they are pitting the stainless steel blades against harsh controlled conditions. If an unbearable chill didn't affect the Oster Fast Feed blade at all…you know that's quality.
This one is another adjustable blade clipper, shifting between #000 and #1. The blades are great for any hair types, similar to the Master ones. The difference would be the more rigid side lever of the Fast Feed.
Andis Master

95%

Oster Fast Feed

82%
If we can say the Master emerged victorious on the previous Andis Master vs Oster Fast Feed points, this section is a total win for Oster.
Andis' contestant has one severe issue, and that's overheating. It really can't be helped, though. This Andis barber clipper made of metal (and a full body at that!) To add to this, it's motor also generates 14 000 strokes per minute – a friction that will cause any machine to heat a lot.
This is why the Master is also a bit noisy. However, barbers really do take pride in the distinctive sound of the professional clipper. In a way, for some of them this is something good.
Oster Fast Feed will have nothing of this. It stays cool and thus you can use it for longer haircuts without worrying about having to take a pause. No blade coolant needed as an additional purchase either. Even if it does get warm eventually, it won't be the heating issue you'll see with the Master's.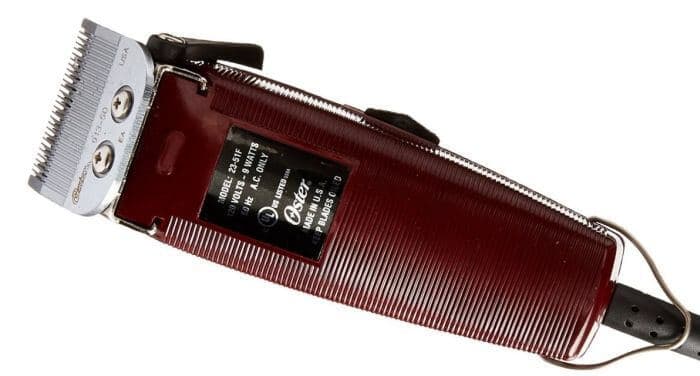 The Fast Feed pivot motor also operates rather quietly. Don't expected to be totally silent: there's no such thing with professional clippers. But its noise levels will be way, way below other barber hair clippers, the Master included.
Andis Master

72%

Oster Fast Feed

91%
I'd say another win for Oster's contestant…with a few things to keep in mind.
In terms of price, the Fast Feed wins easily. It falls in the affordable clippers category, great for medium budgets. The Master will run a bit more expensive, but that reflects its more powerful performance.
You'll get four Fast Feed guards with your purchase – 1/4″, 3/8″, 1/2″ and a blending comb. You'll also grab a blade guard, hair clipper oil and a cleaning brush. The Master comes with no Andis guards and you'll fetch only a tube of blade oil with it usually.
That said, I really think the Oster Fast Feed guards are lackluster. A tad flimsy, their plastic isn't the quality you'd expect considering the Fast Feed overall performance. As I've mentioned in a Fast Feed guards guide, simply grab a few Andis Nano double magnetic guards from Amazon.com.
Andis Master

80%

Oster Fast Feed

92%
I really think you should think about your needs with these two. Oster Fast Feed is better for your wallet and really great if you're looking for an easy to use and maintain clipper. It doesn't heat much and will stay reasonably silent for a good performance hair cutting machine.
The Master, on the other hand, is a full-blown barber tool. It's very powerful, extremely potent as a clipper for fades and delivers spectacular results with bulk cutting. Stylish and way more durable, it's simply a symbol of prestige.
Whichever you choose, you'll be making a sound choice. These are the market's best. It's just the application that differs a bit.
In case you're interested in even more information on Oster Fast Feed vs Andis Master, we've got you covered! Head out to our
Andis Master review
or our
review on the Fast Feed
. They will surely add to your making a more informed and precise purchase fitting your exact needs.
Note: 
The benchmark scores in this Andis vs Oster comparison might differ from other comparisons or standalone review scores. They are reserved specifically for the Oster Fast Feed vs Master comparison, based on their features.