Finding a trimmer is not an easy task. Many brands have tried to offer better ways to trim and so many have fallen short. Phillips released the multigroom 3000 as an affordable styling tool, fit for men with any hair type.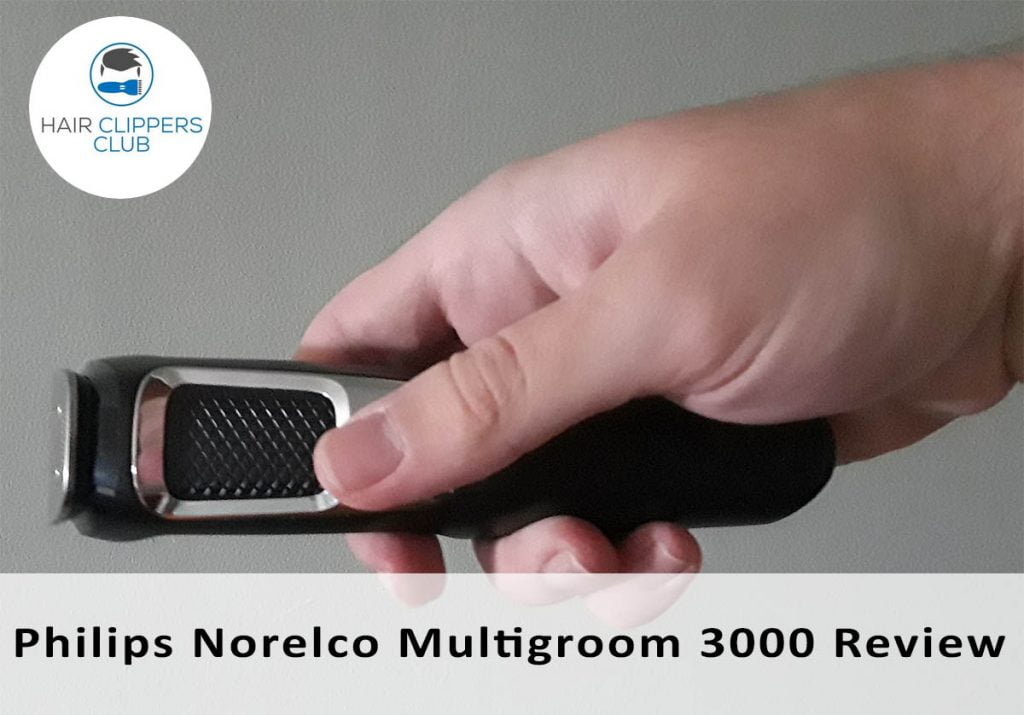 The Philips multigroom 3000 includes useful guards for both your hair and beard. Their beard guards are 1mm, 3mm, and 5mm. The multigroom has four hair guard lengths as well: 7mm, 9mm, 12mm, and 16mm. This trimmer also comes with an ear and nose trimmer, and a small trimmer for hard-to-reach areas. Keep your facial hair tidy with the edger and rid your ear and nose of troublesome hair.
Build
Phillips designed this hair and beard trimmer to provide an easy-to-use tool for every man. In short, the trimmer allows you to snap guards quickly on and off, replacing them with another when you need to. Further, the multigroom 3000 is great for travel. For instance, it is lightweight and has a grip below the power button.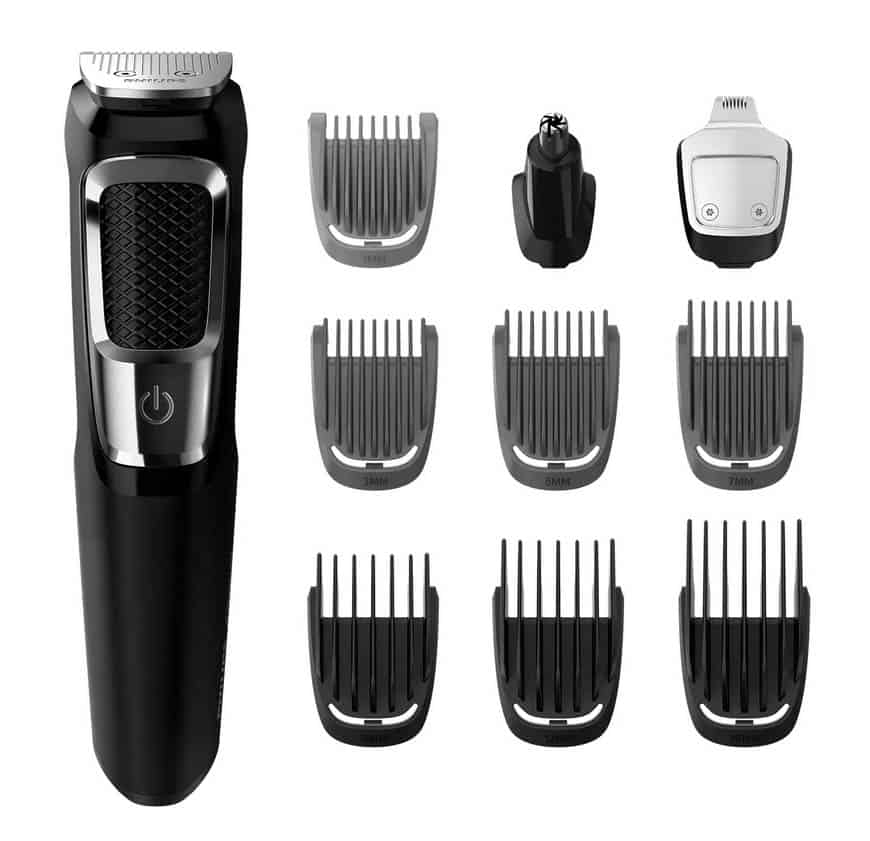 The multigroom 3000 power button is easy to press, but won't turn on by itself. However, some trimmers sold today feature power locks so nothing would accidentally turn your trimmer on.
Charging this Phillips trimmer is a simple process. Connect the charger included in the box to a wall outlet. When you first receive the multigroom 3000, you must follow the instructions given by Phillips. The trimmer has to be charged for eight hours before first use, and eight from then on. Unfortunately, Phillips did not include a power indicator on this model, so you will not know when the trimmer is dying. Even so, plug it into the wall for a charge, and enjoy around forty or so minutes of trimming.
Price
Phillips offers beard and hair trimmers at different price points. They offer the multigroom 9000, which includes a nose and ear trimmer, a foil trimmer, and twenty-five guards for your face, hair, and body. The multigroom 7000 features much of the same equipment, just two fewer guards. The 5000 is a step above the 3000, with a foil shaver and more hair guards for trimming. The multigroom 9000 is priced at $89.96, the 7000 $59, the 5000 is $39.99 and the 3000 can be had for under $19.99.
The Phillips multigroom 3000 trimmer offers many of the same guards, with the added benefit of a nose and ear trimmer, for $20 less than its older brother, respectively. Also, the multigroom 7000 admittedly includes more features but is $40 more expensive. This isn't even including Phillips' store sales on grooming products. The 3000 is inexpensive, but both feel and look premium.
Noise
The Philips Norelco multigroom 3000 is an excellent bang for your buck trimmer. It packs many of the same features as other trimmers at this price point. Though, a loud trimmer can be a deal breaker for some buyers. How does this stack up?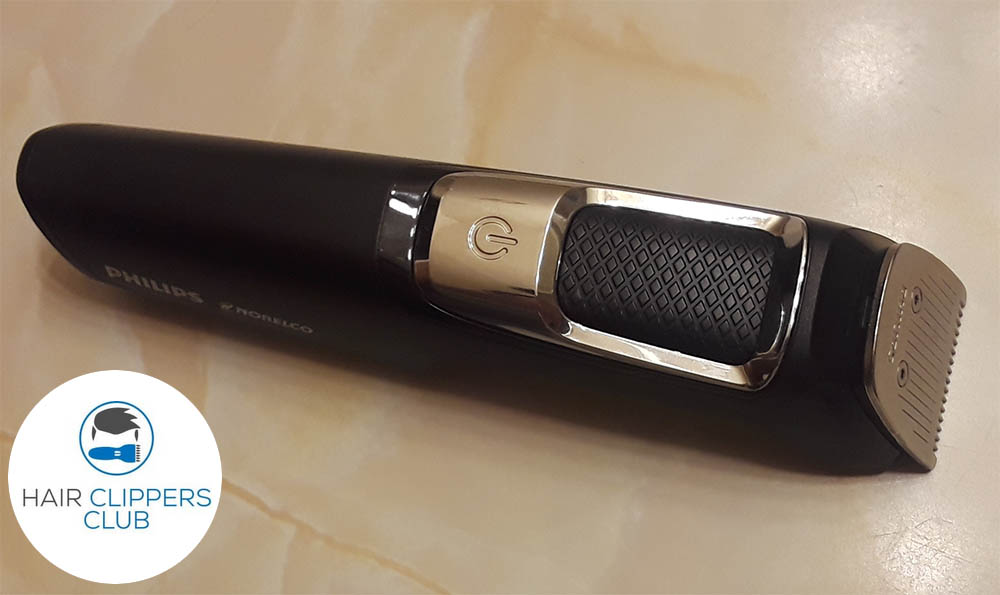 Phillips' trimmer starts fairly loud after a full charge, and then drops off after some time. It's certainly not the loudest trimmer at this price, but it could be a bit less noisy. Again, once the trimmer approaches charging time, it will spin less, causing less noise. The 3000 is an entry-level, budget trimmer for the guy who wants to trim and go on with his day. That's why this trimmer's noise won't be an issue for most.
Maintenance
Maintaining the multigroom 3000 is key for its long-term performance. After purchasing the trimmer, carefully read the instructions Phillips laid out in the pamphlet. You must charge your trimmer initially before using it on your hair.
Your first trim may be a little messy, leaving hair on the top of the trimmer. To trim effectively, stay on top of cleaning out your trimmer. The hair the multigroom cuts will sit under the teeth, potentially weakening them before your next trim.
Keeping the multigroom 3000 clean is equally as important. Clean your guards with rubbing alcohol, if you alternate between hair and beard trimming. And do not forget to apply pre-shave oil, so the trimmer can glide across the hair when cutting.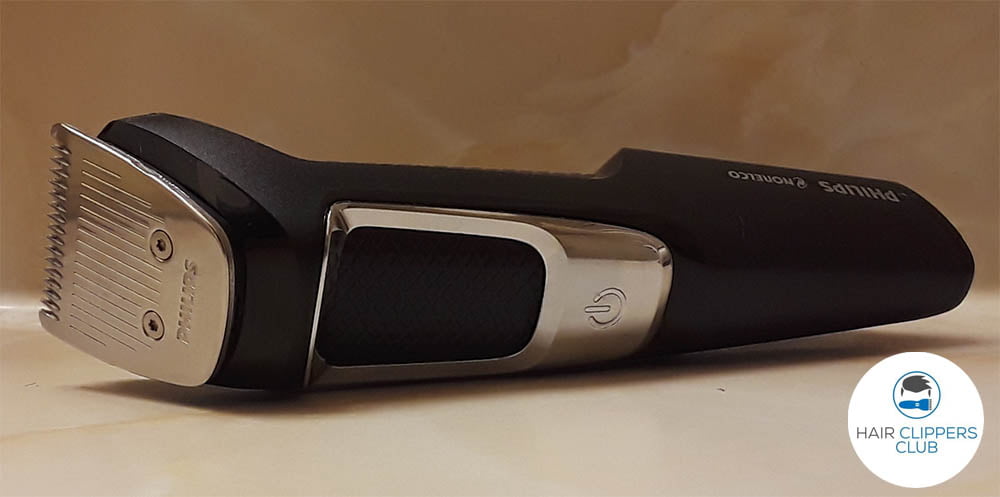 Trimming
Now that we know its build, price, maintenance, and noise, we must talk about its ability to trim. Thankfully, the Norelco multigroom 3000 excels at trimming beard hair. The same power does not always translate to head hair, though.
Phillips built this trimmer to be an entry-level tool for hair grooming. Therefore, expecting this trimmer to perform like the multigroom 7000 wouldn't be fair. In other words, this trimmer struggles when cutting thick hair. And because the teeth aren't wide enough, you are unable to trim as much hair when compared to other trimmers.
Phillips' trimmer works best on fine hair and short hair. Additionally, get as close as you can to your skin (without hurting yourself) so that the trimmer does not miss any strands.
Moreover, the multigroom 3000 is an incredible trimmer at this price point. You simply cannot find a hair and beard trimmer with an ear and nose trimmer, an edger, and these guards for under $19.99 with Phillips multigroom quality.
I'm an outdoor enthusiast and have sported a full beard since I was in my early 20's. Originally, growing a beard was a way to save time when getting ready each day, but I quickly realized that keeping a neatly trimmed beard takes work and some forethought. That's where this site comes in.
You get to benefit from my years of experience. I've reviewed many of the top hair clippers on the market today and also included some information on what works best for me. A great beard will turn lots of heads in your direction.
Since I never know when I'm going to find myself being photographed, whether it's climbing in Yosemite, or playing volleyball on the beach, it's important to me to always look my very best. Maintaining my beard is part of my daily routine and I hope you'll find some useful tips and information on this site to help you on your journey.