Life has many constants. Shaving is one of them. Whether shaving the head is something you occasionally do to change your look or it is a regular thing for you, you need an excellent shaver so that you don't end up looking funny. Choosing the best head shaver for your shaving needs can be challenging. It is because head shavers come in different types, shapes, and suitability for different shaving needs. Choosing is tough if you are not familiar with the different kinds of electric head shavers available. After reading this article, making that choice should be more comfortable. This article will discuss some of the best electric shavers for the head and the highs and lows of each one of them.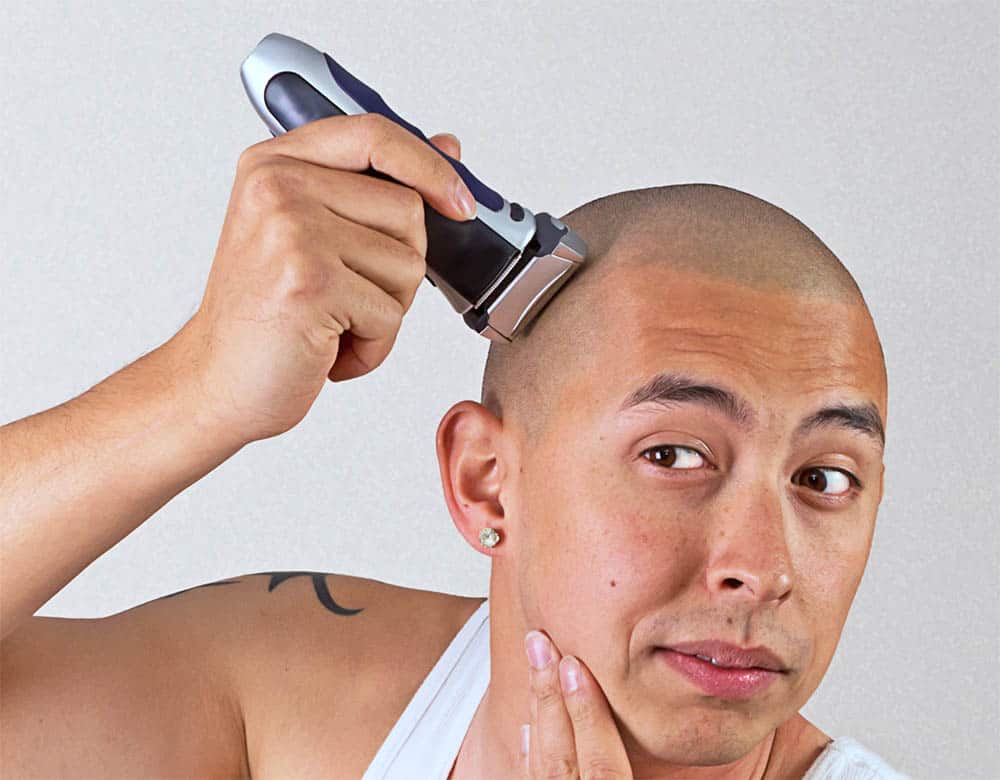 Electric Head Shavers or Razors?
Should we even be bothered to ask this kind of question? Yes. It may look so trivial, yet this is a question many men still ask and seek answers. It suffices to say that every man must learn to choose what is convenient for him based on his shaving needs and stick to it. For us, the electric head shaver stands in a position just above and beyond the blade shaver. Of course, the razor blade will guarantee a clean-shave, far better than what the electric head shaver can produce. However, its use requires some foam lathering, moisturizing, and care to avoid any nicks or cuts, particularly among beginners. This can also be time-consuming.
Unlike the razor blade, the electric head shaver is easier, faster, more comfortable to use, and can be regulated to get your facial hair to the exact level you want. It gives a result similar to the clean-shave, and most men are quite satisfied by the possible outcome from an electric head shaver. Once that is settled, the next line of action is to choose the right electric head shaver for your need.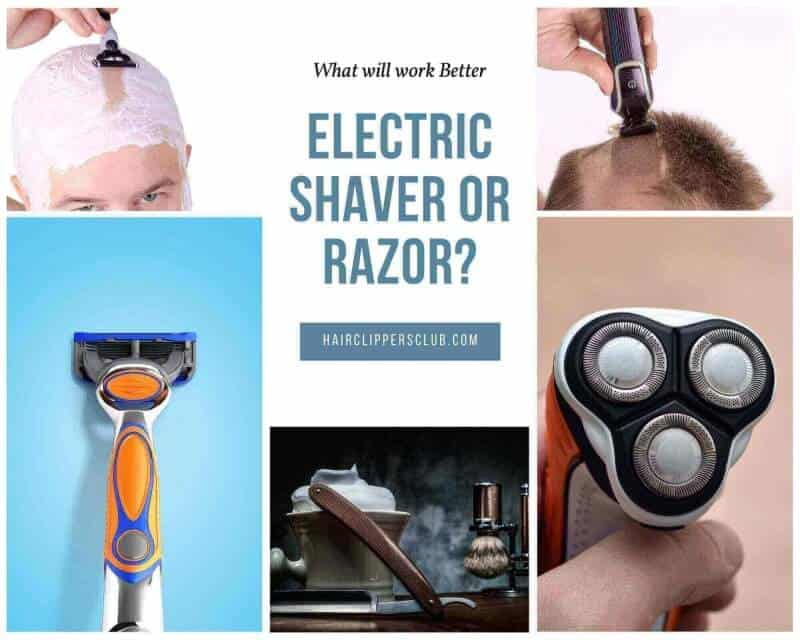 Choosing the Right Electric Head Shaver
What makes an electric shaver right is not that it is the most expensive or necessarily most durable. What makes it right is that it suits your taste and your needs. This means there is no one-size-fits-all electric head shaver. The same electric shaver that is perfect for your friend's needs may not be suitable for yours. Always go for the head shaver, which best serves your purpose and has the fewest drawbacks.
Generally, there are two types of shavers; electric shavers for the face(and head) and dedicated head shavers and trimmers.
 

Electric shavers for the face (and head)
This category of shavers cut hair very close to the skin. They can be either foil or rotary type shavers depending on the type of cutter. They are ideal for short hair and are typically used for shaving facial hair. However, they can also be used for shaving the head provided that the hair is kept short and you are willing to run more strokes than usual. Talking of the design, it is usually challenging with the grip when using it to shave the head. This makes it less suitable for head shaving, unlike the next category of bald head shavers to consider.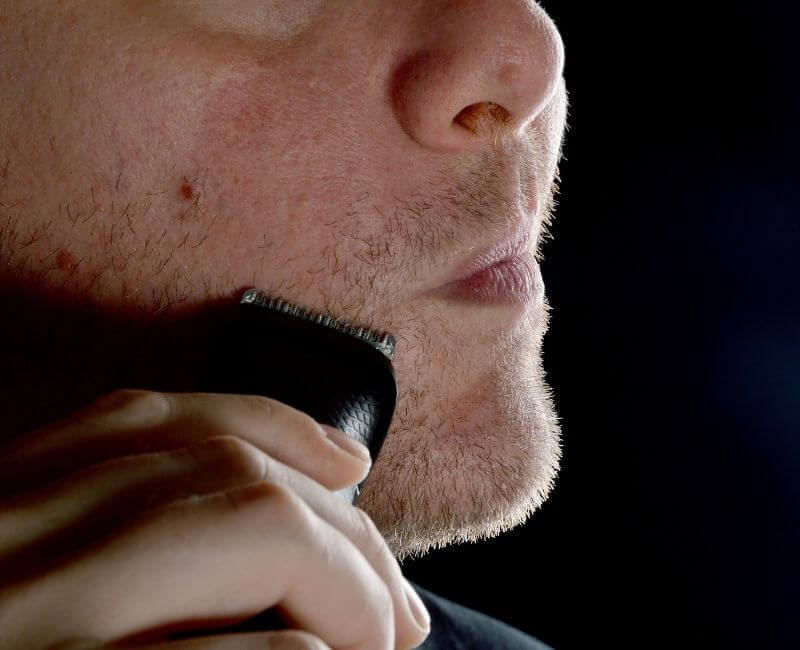 Dedicated Head Shavers and Trimmers
As the name implies, these electric head shavers are specifically designed to shave and trim the head's hair. They usually have better grips that allow for shaving the head comfortably, are better suited for the head's contours, and are also able to shave close to the skin. It makes up for in ergonomics and the ability to cut much longer hair, and it lacks in its ability to deliver a completely clean shave. It's certainly not your go-to shaver when you want to flaunt a shiny and clean bald look.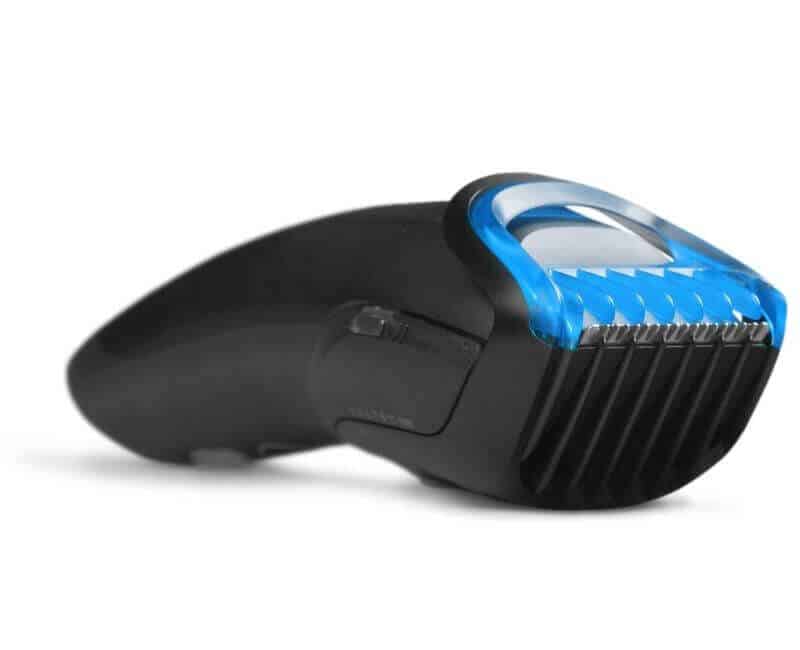 How to Choose the Best Electric Head Shaver
Like every electrical device, you need to check out the specifications of any electrical head shaver you see to determine if it will make the right choice and guarantee effectiveness in shaving. Look out for the following when deciding on an electric head shaver.
Power source
A battery-powered head shaver can be used anytime and anywhere, as long as it is charged. On the other hand, the electric head shaver that uses a cord will require you to stay close to a power source while using it.
Weight
The heavier a shaver is, the more uncomfortable it will become if you have to use it for long.
Ergonomic Hand Feel 
If it fits well into your grip, using it will always be an experience. Otherwise, it will be a hassle to control, particularly for shaving the back of the head.
Cutting Level 
Check to see if the head shaver can deliver a clean-shave, leave you with stubbles or just help trim your hair.
Water Proof 
Whether or not your shaver is waterproof will determine where you can use it, and sometimes, how you can clean it. Make sure to check for this detail too.
Some of the Best Electric Head Shavers to Consider 
From our research, the following electric head shavers seem to be the best available in 2023. Check out their specifications, their highs, and lows below
Best Electric Head Shavers
Skull Shaver Pitbull Gold PRO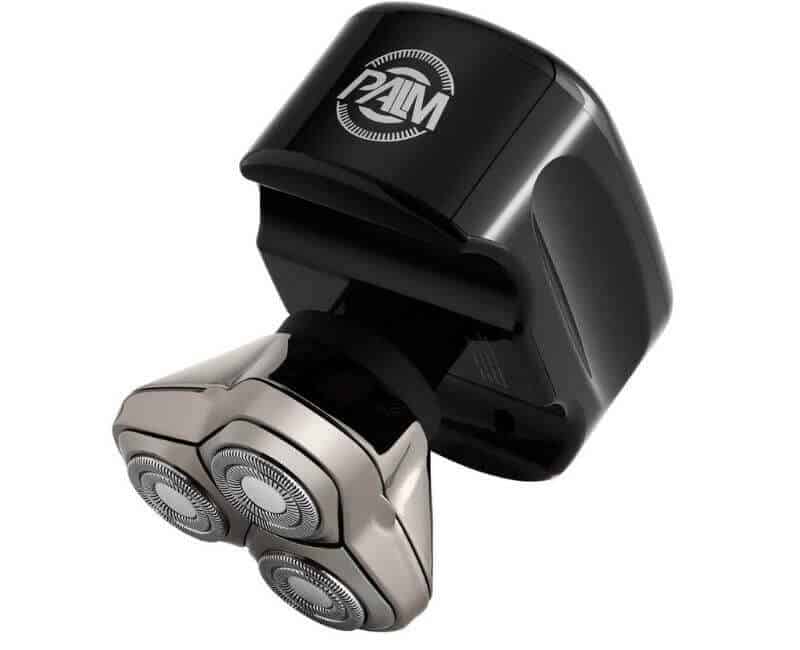 Among electric head shavers, Skull Shavers is a household name. While earlier models of the Skull shavers were good shavers, some had battery problems while others developed power issues along the line. These issues seem to have been resolved in the newer versions. Under the Pitbull models, there are three new additions; the Silver PRO, the Gold PRO, and the Platinum PRO. Of these, the Gold PRO is easily the best.
The Pitbull Gold PRO is a rotary shaver with four cutters and can work for up to 90 minutes when fully charged. The cutters are made of Japanese steel which lasts long and can provide a clean shave. It also has a grip that allows it to be held between the fingers making every shave an experience. It is also completely waterproof. When you compare its features to those of the Silver PRO and Platinum PRO, and then you weigh it side by side with their prices, you'll understand why it is easily our best pick out of the three.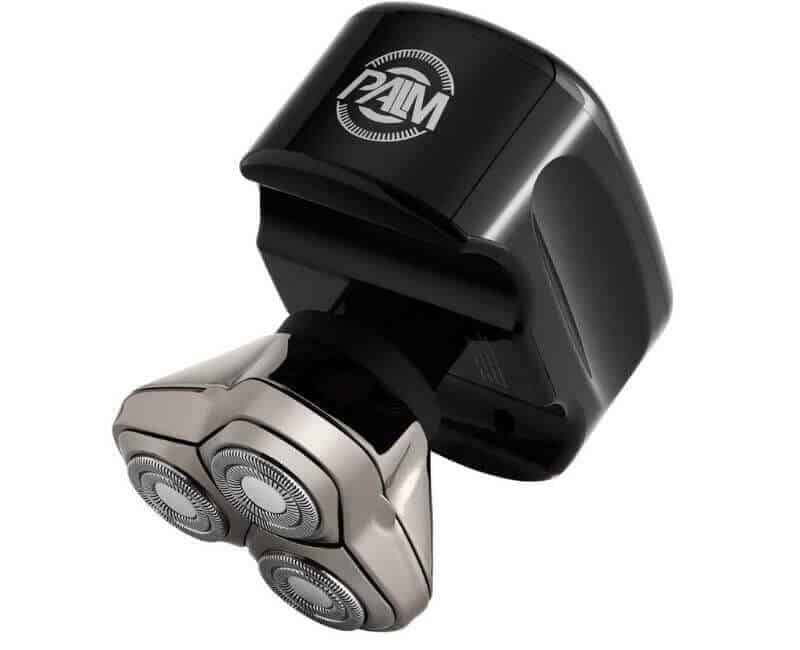 The Skull Shaver Palm 3 is a toned-down version of the Platinum  Gold PRO. It possesses similar features to the Platinum Gold PRO. However, it has three cutters, lasts only 60 minutes when fully charged, and comes at a more economical cost. Apart from shaving the head, it can be used for shaving the face and is packaged with nose and ear trimmer attachments for shaving around those areas. It is a reliable tool that is completely waterproof and can thus be cleaned in water.
Panasonic Arc 5 Electric Razor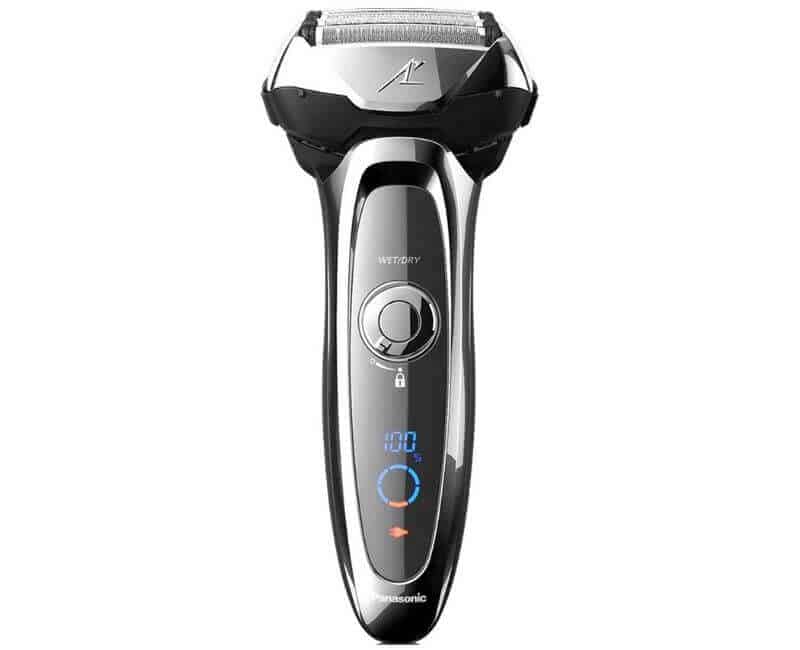 For a foil shaver, the Panasonic Arc 5 electric razor has it all. This electric head shaver is 6.3 inches of completely waterproof material that guarantees you a premium shaving experience. It has hypoallergenic blades and comes with a docking station that makes cleaning and charging super easy. Did we mention that between its five blades, and a strong motor, we have about 70,000 sweeping actions per minute? That makes it one of the fastest bald head shavers you will find if you are willing to pay for it. It can be used to deliver both wet and dry shaves and to cut different lengths of hair successfully.
Philips Norelco QC5580/40 Do-It-Yourself Hair Clipper Pro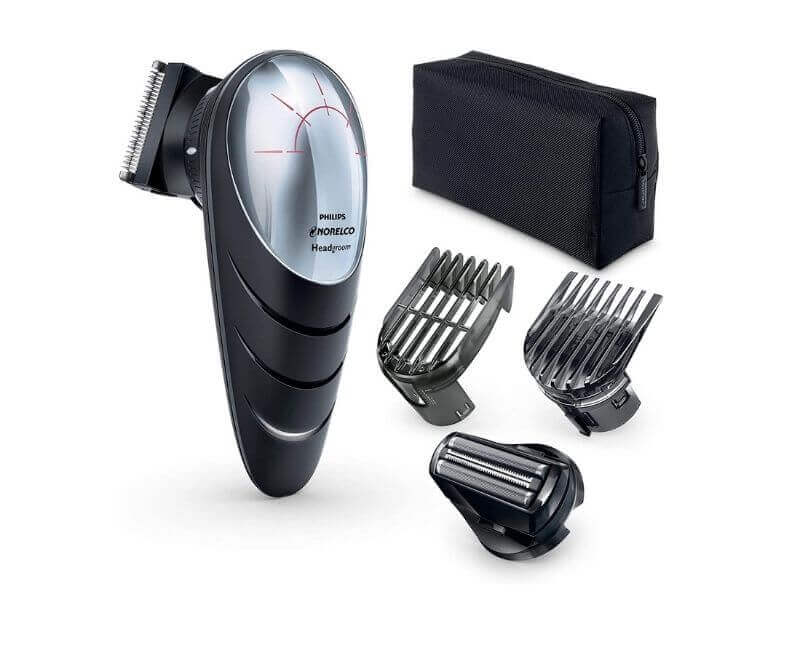 Do you want a hair shaver that you can handle easily? It's this. Its innovative design is one of a kind. It can be used with or without a cord. When fully charged, it lasts up to 60 minutes. It can be adjusted in several different ways making it conveniently cut the hair of various lengths and comes with its hair attachments. It is waterproof and can thus be used anywhere without fear of damage.
Philips Norelco "Series 9000" Electric Shaver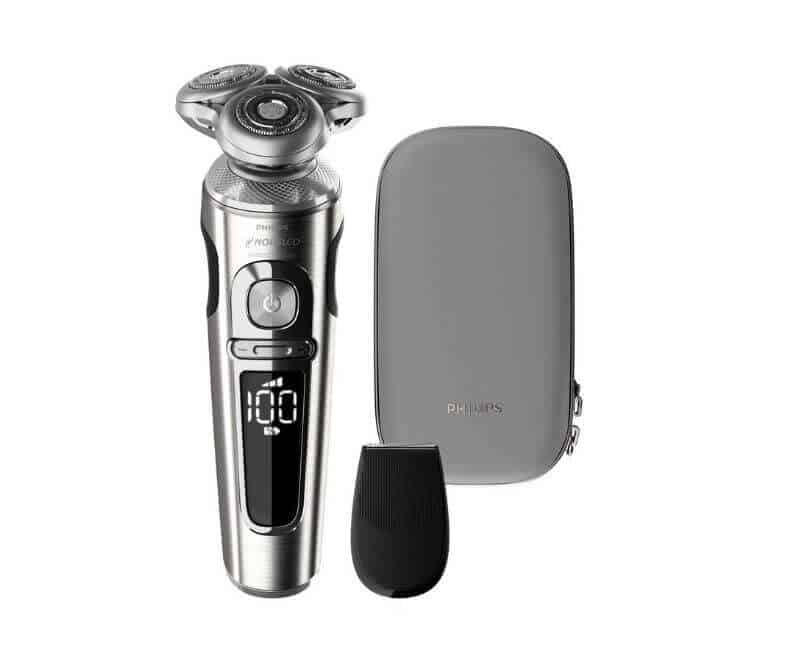 This head shaver has three rotary cutters that each rotates in eight different ways making it cut more hair in every single sweep and reducing the possibility of irritation. This cordless shaver is also easy to clean and can last for up to 3 hours with every charge. How amazing is that?
Remington HC4250 Shortcut Pro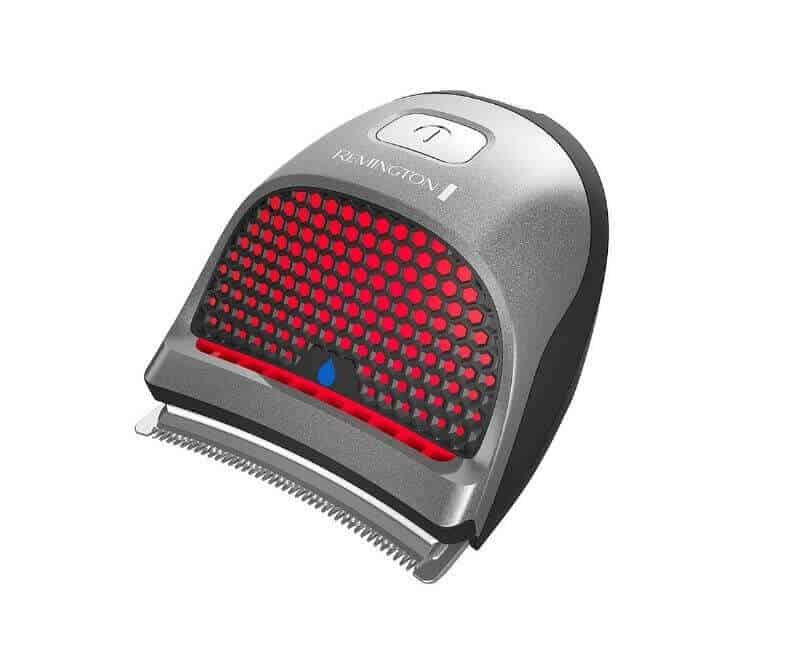 This Remington head shaver is also defined to fit perfectly into the hand. At 5.5 inches, it weighs just 6 ounces making it one of the lightest and easiest head shavers to use. This makes control easy.  It comes with 9 comb attachments, detachable blades and a cleaning kit to maintain it. It has sharp and curved blades that help it to achieve quite low shaves. Unfortunately, power was sacrificed to achieve such an exquisite design. As such, it can only last for 40 minutes when fully charged. The price is also pretty pocket friendly.
Braun Series 7 Electric Head Shaver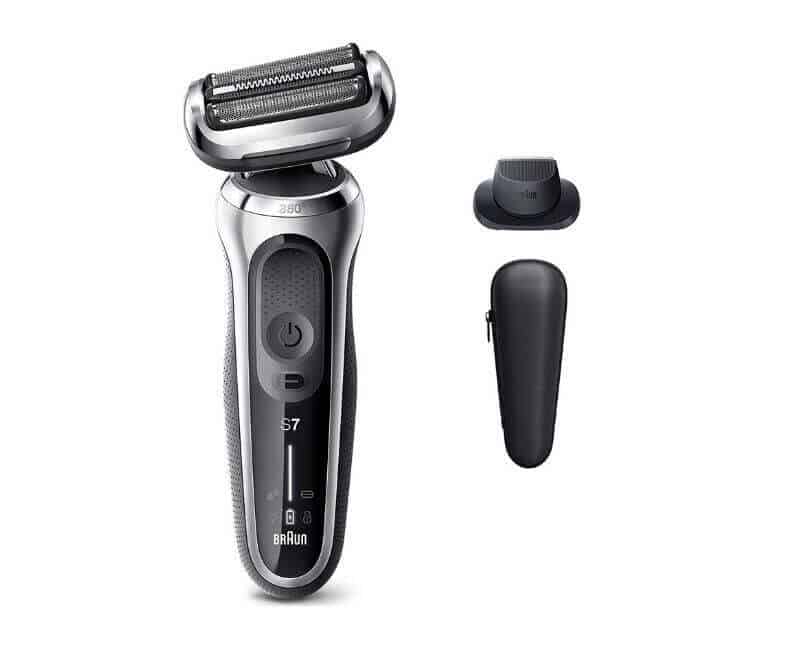 This is an old-timer but it makes it to the list again. Customers rate this gadget as a top head shaver. It has a docking base that doubles as both a charging point and a cleaning base. It can be used for a wet or dry shave. When fully charged, it can last for just over 60 minutes. It has an adjustable speed and can deliver a clean shave.
The Norelco AT810 Rotary Shaver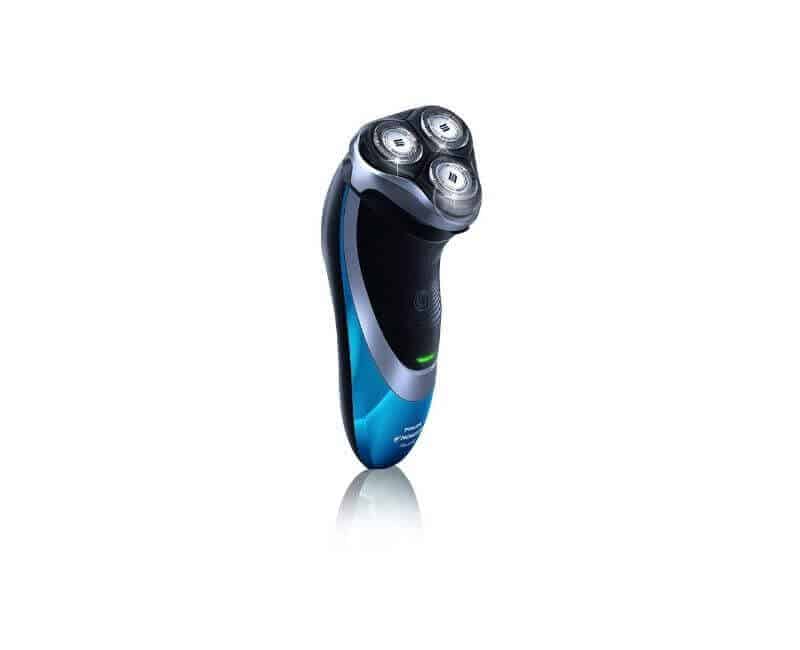 This is arguably the cheapest electric bald head shaver out there. It can be used as a wet or dry shaver. Interestingly, with its curved rotary blades, it can be used for very clean shaves similar to that delivered by skull shavers or razor blades. If you like the bald look, then this is a good shaver for you.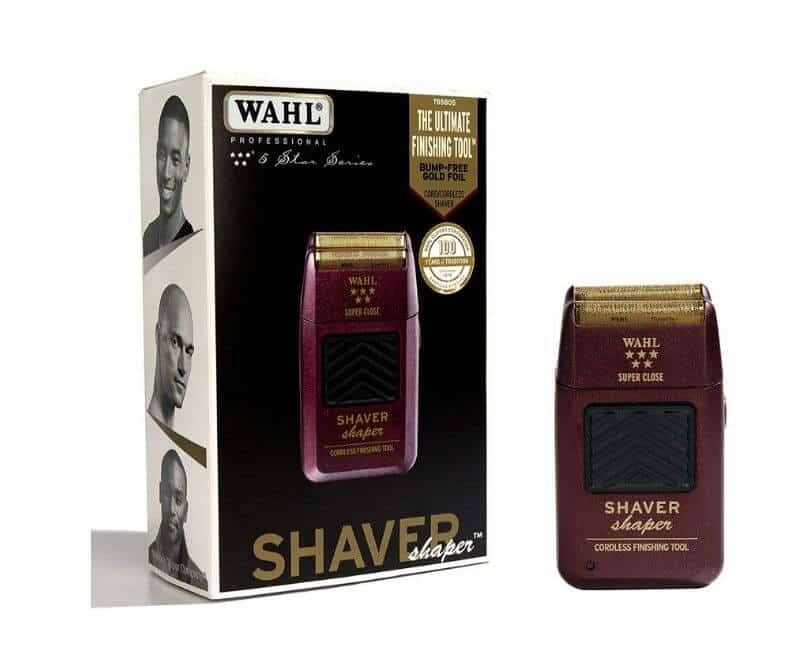 This shaver comes with a traditional and classic design and is effective for shaving the head and facial hair. It has a gold foil hypoallergenic blade that reduces skin irritation. It can be used effectively on both the face and the head. If you want a simple but effective design, this is it.
Skull Shaver Beast Clipper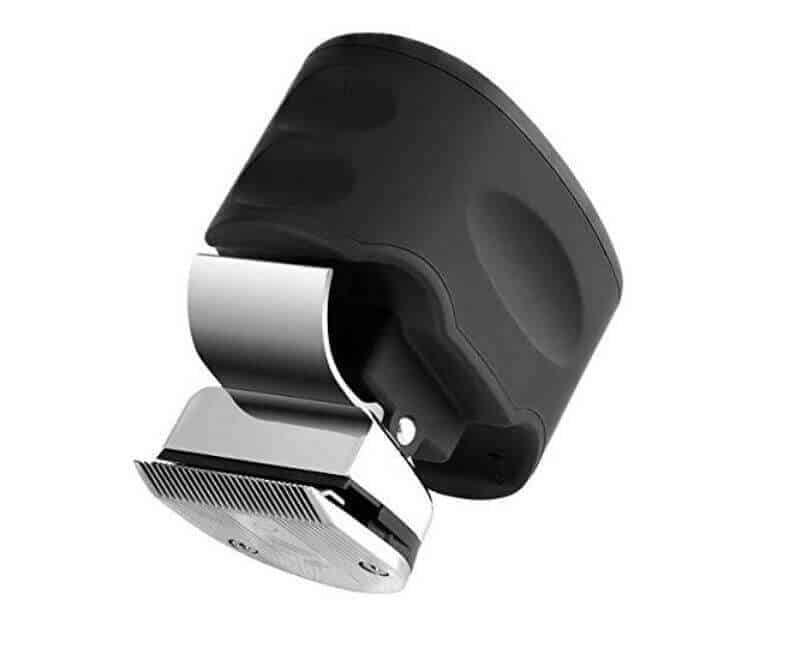 There is no better shaver to round up the list with than the skull shaver beast. Just 3.9 inches in length but it weighs up to 7 ounces. It's small but it packs a lot of power. It has an unusually comfortable grip that makes it easy to use even when cutting hair on the back of the head. It also has 8 adjustable combs for cutting the hair of different lengths. However, it cannot deliver a completely clean shave.
Electric Head Shaver FAQs
Can you shave your head with a beard trimmer?
Absolutely. However, a lot is dependent on the kind of trimmer blades and your level of expertise. It is not as easy as using a clipper but it will do the work just fine.
I have a sensitive scalp; which shaver will be best for me?
The best electric head shavers for those with sensitive skin are the Braun series clippers (Series 9 or 7) with their foil shavers, sharp blades, powerful motors and can be used for wet and dry shaves.
How Often Should You Replace an Electric Shaver Head?
Generally, foils should be replaced within 12-18 months while blades can be changed every few months. However, a lot depends on the kind of blade or foil used by your shaver and how well you have taken care of it
Wrapping Up
So there you have it. Now you know some of the best electric head shavers available out there in 2023. What is left is for you to make a choice depending on what you consider to be your personal shaving needs. Decide how often you will be shaving, how high or low you want your hair to be and if you will be using the shaver on your face. Once you have answered these questions, making a choice will be straightforward. Armed with the right tool, shaving can even be an exciting affair that you look forward to instead of a hassle that feels like a waste of time. If you use any of these electric head shavers, please leave a comment about your experience.
I'm an outdoor enthusiast and have sported a full beard since I was in my early 20's. Originally, growing a beard was a way to save time when getting ready each day, but I quickly realized that keeping a neatly trimmed beard takes work and some forethought. That's where this site comes in.
You get to benefit from my years of experience. I've reviewed many of the top hair clippers on the market today and also included some information on what works best for me. A great beard will turn lots of heads in your direction.
Since I never know when I'm going to find myself being photographed, whether it's climbing in Yosemite, or playing volleyball on the beach, it's important to me to always look my very best. Maintaining my beard is part of my daily routine and I hope you'll find some useful tips and information on this site to help you on your journey.