This is a guest post by our friend Georgio. He has a Shih Tzu and has kept a golden retriever, so he has quite the amount of insight to share with you. Enjoy his tips!
Far too many people try to groom their dog with human hair clippers when these tools are made to cut our hair. This leads to unfortunate results – uneven cuts, frightened pets and an overall sloppy job.
You surely wouldn't like it if your beloved fluffy companion went through such a nightmare. You can avoid that by learning about the best dog clippers for Shih Tzu.
High quality dog grooming clippers like my current Wahl Bravura often run slightly expensive. Many pet owners think it's not worth it to spend that much money.
I disagree and have always stuck to using professional, long-lasting tools throughout my years as a dog owner. This really pays off in the long run.
Note: If you want cheaper options, both Andis EasyClip and Wahl Pet Lithium Ion are good quality machines.
There's devotion shining in my Shih Tzu's warm black eyes. In return, I want to pamper him as much as I can.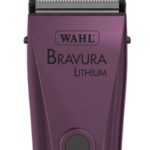 Wahl Bravura

Best for:
Cordless (up to 100 minutes runtime), extremely lightweight and stays cool. 5-in-1 built-in blade system for easier grooming. Very quiet.

Body:
Ultra lightweight at 0.55 lbs.

Motor power:
★★★★★
Rotary motor at 5500 SPM.

Blades:
★★★★★
5-in-1 blade system (#9, #10, #15, #30 & #40.)

Price: $$$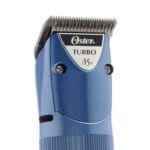 Oster A5 2-Speed

Best for:
Affordable price, great motor for the price, good for matted hair/knots. Durable body with fall-resistant casing.

Body:
Rather heavyweight at 1.97 lbs.

Motor power:
★★★★½
Two speeds at 3000 SPM or 4000 SPM.

Blades:
★★★★½
Detachable, #10 included.

Price: $$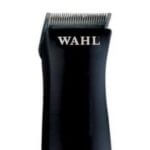 Wahl KM2 Speed

Best for:
Balanced price dog clipper with rather light body and cool operation. Chemical-resistant, durable housing. The in-between pick.

Body:
Slightly lightweight at 0.81 lbs.

Motor power:
★★★★
Two speeds at 3000 or 3400 SPM.

Blades:
★★★★½
Detachable, #10 Wide ultimate blade included.

Price: $$+
1. Best Premium Dog Clippers for Shih Tzu
Wahl Bravura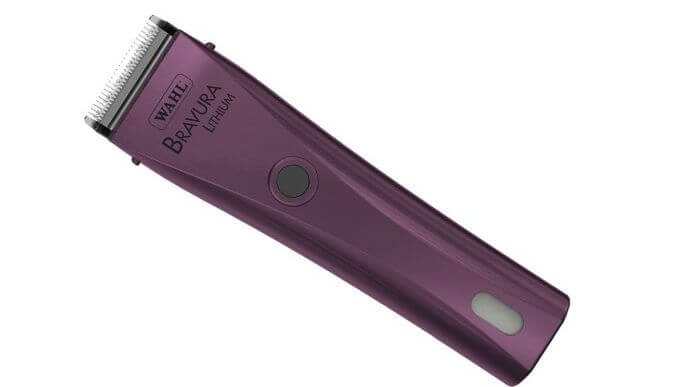 If you're looking for grooming your Shih Tzu with elegance and absolutely outstanding results, you want to get a Wahl Bravura. To me, this model is essential if you want a neatly groomed, happy Shih Tzu.
What do I love them for? There's plenty of reasons:
Cordless mode (easier to operate and move around when I groom my little fluffball)

Very quiet – they haven't ever frightened him or made him anxious

Absurdly lightweight at only 0.55 lbs (2 times lighter than other professional dog clippers!)

Doesn't run hot

Battery lasts for a long time – up to 100 minutes

Extremely convenient blades (5-in-1 Wahl dog clipper blades)

Various colors to suit anyone's personal taste
The problem with most heavy duty dog grooming clippers is that they can both get a bit loud and vibrate. While very powerful, the Bravura minimizes any clipper vibrations and hums, instead of roaring in your pet's ear.
Thus, you will have a much more relaxed grooming session with your Shih Tzu and it will adore every time the haircut draws near.
In order to maximize the performance of Wahl Bravura clippers, please make sure your Shih Tzu's coat is clean and conditioned. You also want to have it fluff dried and properly brushed. Otherwise, you risk pulling the pet's hair and turning a quick haircut session into a nightmare.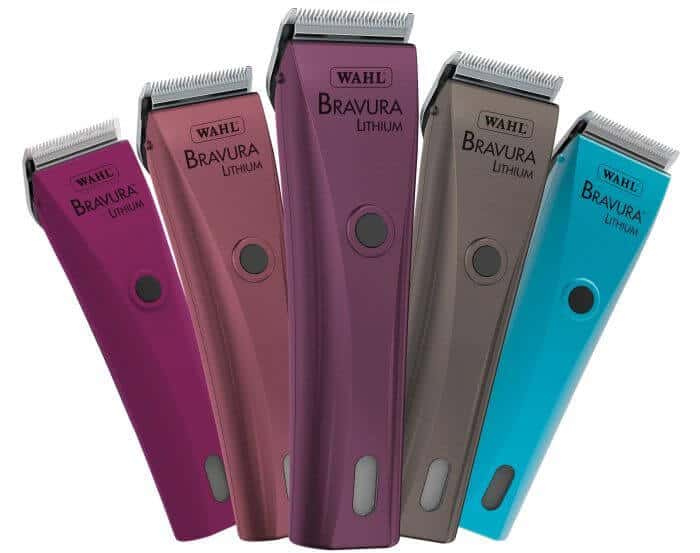 To add to its body benefits (staying cool, compact, cordless), the Wahl Bravura dog clippers come with a rotary motor. You get the most powerful motor options with a speed of 5500 SPM.
You also get a 5-in-1 blade system with high grade steel made in Germany. You will surely be interested in the lengths, as grooming a Shih Tzu requires versatility. Bravura's blade system comes with blades #9, 10, 15, 30 and 40 which makes it the best clippers for Maltese hair too.
Most of the time, you'll be using the #10 blade for areas like the face and feet. If you decide to snap on the #30 blade for more delicate areas, please put a comb attachment on. Otherwise you risk hurting your pet. Same applies for the #40.
If it's not completely out of your budget, I really recommend you to get the Bravura for your Shih Tzu's maximum comfort. It lacks any substantial flaws – it's really one of the best dog clippers for Shih Tzu grooming available out there.
2. Best pro clippers for Maltese/Shih Tzu if you're on a budget


Oster A5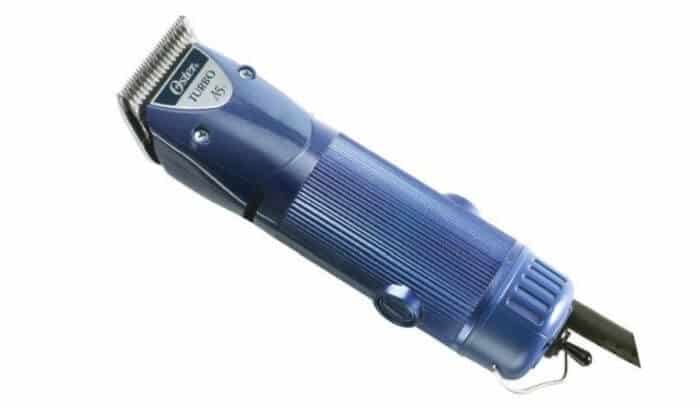 As Alex kindly mentioned in the introduction, a few years ago I had a golden retriever. I'm sure there's no need to go in-depth about the amount of hair I had to deal with. Oster A5 was more than a great help in my endeavor to keep Millie groomed well.
The Oster A5 dog clippers are perhaps the most popular choice for pet owners. In other words, they will work on your Shih Tzu as good as they did on my golden retriever. Some of their benefits include:
More lucrative price compared with other as powerful dog grooming hair cutters

Extremely powerful motor

Clean, smooth cuts through thick coats/matting/knots

Oster dog clipper blade quality

Durable body
Aside from the price, I can't praise enough the Oster A5 clipper's power. If you're used to your standard hair cutting tools, expect to have your Shih Tzu grooming time reduced by half or even more). What took me 2 hours before, took a little above 40 minutes after that. (I'm a perfectionist.) That's what the model's wider blade sweeps will do for you.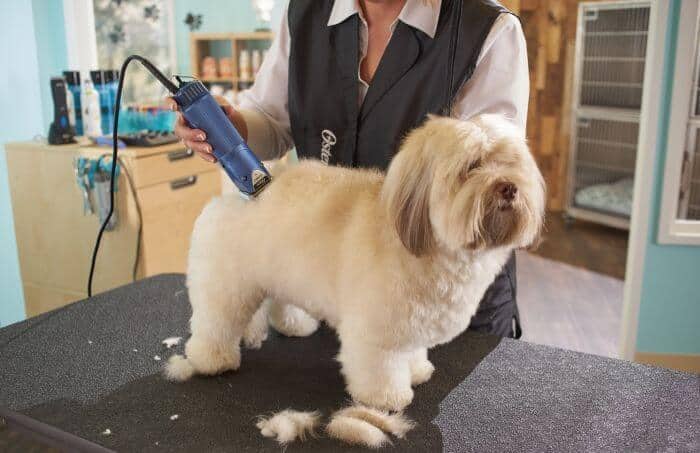 No matter if it's for human hair clippers or dog grooming tools, Oster are famous for their heavy duty motors and sharp, smooth cutting blades. For its price range, this heavy duty dog clipper brings you impressive speed: 3000 or 4000 strokes per minute, depending on the setting you choose.
Oster A5's blade is a detachable one so you can switch it with other blades, depending on your needs. It's a #10 blade, which, as I mentioned with the Wahl Bravura, is the most widely used one for feet or face. (Depends on your preferences, though.) The blade is also very easy to clean – something you want to do to ensure it does proper cuts and doesn't pull on your Shih Tzu's coat.
Compared to the Bravura, there are some drawbacks of the Oster A5. First of all, the A5 is way noisier. If your dog easily gets anxious or scared, this can be an issue. In my case, Millie was a rather brave dog so I've never had any problems with this Oster dog clipper.
A very common shortcoming of all Oster hair clippers affects the A5 clipper too. Overheating. The powerful motor causes the A5 to run hot after some 15 to 20 minutes (usually).
You will need to make a pause from time to time to let them cool off. Better yet, you can use a blade cooling spray, Andis one will do the job. If you don't want to spend additional money, you can just use some ice cubes and let the Oster A5 blade rest on them to cool off.
Last thing to mention: A5's weight. Adhering to usual Oster professional dog clipper design, the A5 is bulky and will feel heavy in your hand. If your hands get tired easily, then the 1.97 lbs won't be the best option for you.
If you're hard-set on working with Oster pet clippers, you can consider the Turbo A5's successor – Oster A6 dog grooming clippers. At 0.81 lbs and three motors (3100, 3600, 4400) plus the famous "Cool Comfort" technology, this model solves all the A5's pain points. No more heating, extremely improved ergonomics and an upgraded motor power.
3. Balanced best grooming clippers for Shih Tzu


Wahl KM2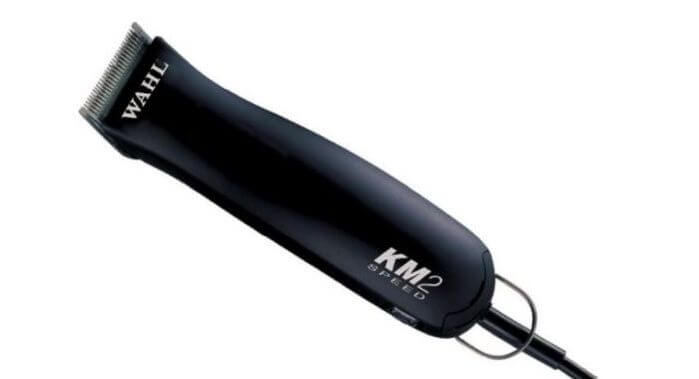 Nestled between the Wahl Bravura and the Oster A5, this handy grooming tool warrants a Wahl KM2 clippers review. While I stick to the Bravura, a good friend of mine grooms her cocker spaniel with a KM2. Some quick benefits:
Lightweight body with good weight balance so your hand doesn't get tired

Do stay way cooler than Oster A5

Among the best dog clippers for thick coats

Rotary motor with two decent speed settings (3000 and 3400 SPM)

A free bonus DVD with grooming advice

30 day Wahl satisfaction guarantee
The KM2 dog clippers are similar to the Bravura in that they're very light and won't tire your hand even for longer Shih Tzu grooming sessions. The hair cutter also hums pleasantly, so it will be suitable even if your Tzu leans on the skittish side. Keep in mind, however, that unlike the Bravura, Wahl KM2 is a corded clipper. You won't have as much freedom of movement.
For their average price, you really get a great Wahl dog grooming clippers here. While the motor is weaker than the heavy duty Oster A5, 3000 to 3500 SPM still makes grooming your Shih Tzu way faster than standard grooming clippers. A lower motor power also allows for no overheating issues.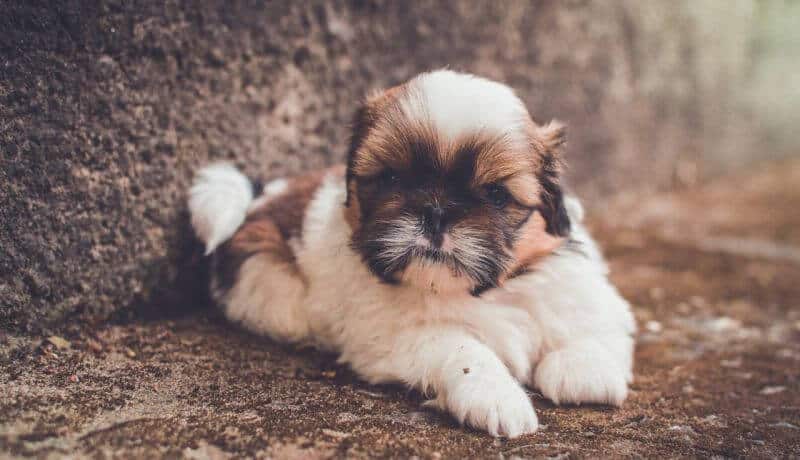 Regarding the blades, the best dog clippers for Shih Tzu will go through your Shih Tzu's coat like butter, smooth and precise in their cuts. Even tangles aren't much of a problem. As the Wahl KM2 blades are detachable, you can clean and maintain them very easily. For even more optimal results, you can get the Wahl stainless steel blade attachments too.
Even though it's delicate, the KM2 features a tremendously durable housing. It's chemical resistant and produced to withstand falls. Just like the Bravura and A5, these dog grooming clippers are a long-term purchase.
There's not much to say about the drawbacks of this dog clippers for Shih Tzu. Their mid-range position is justified. Not as powerful as the A5, but way more ergonomic and lacking the Oster model heating issues. As lightweight as the Bravura, but lacking a cordless mode and the handy 5-in-1 blade.
I hope I have helped you with my reviews on the best dog clippers for Shih Tzu dogs. Any of these three dog grooming haircutters will serve you long enough and will make grooming your Shih Tzu an easier, quicker task. Both your pet companion and you will be more than delighted. Clipping a Shih Tzu at home is an entertaining game for both you, I guarantee that.
Last word: if you're worried about how to trim a Shi Tzu dog, there's plenty of videos around. Here's a very concise one that shows how to groom your Shi Tzu with Wahl dog clippers:
I'm an outdoor enthusiast and have sported a full beard since I was in my early 20's. Originally, growing a beard was a way to save time when getting ready each day, but I quickly realized that keeping a neatly trimmed beard takes work and some forethought. That's where this site comes in.
You get to benefit from my years of experience. I've reviewed many of the top hair clippers on the market today and also included some information on what works best for me. A great beard will turn lots of heads in your direction.
Since I never know when I'm going to find myself being photographed, whether it's climbing in Yosemite, or playing volleyball on the beach, it's important to me to always look my very best. Maintaining my beard is part of my daily routine and I hope you'll find some useful tips and information on this site to help you on your journey.