Beard Oil For Incredible Hair Growth
You may be faithfully using your beard shampoo every morning and carefully shaving only with organic shaving creams, but that isn't enough in every case. If your beard is still growing in in dry, uneven patches, you need to try using beard growth oil. 
Beard or shaving oil is made from essential oils and contains the vitamins and minerals your beard needs to grow in full and healthy. Though you'll only need a few drops of the oil at a time, you'll be amazed at how it transforms the way your whiskers look and feel.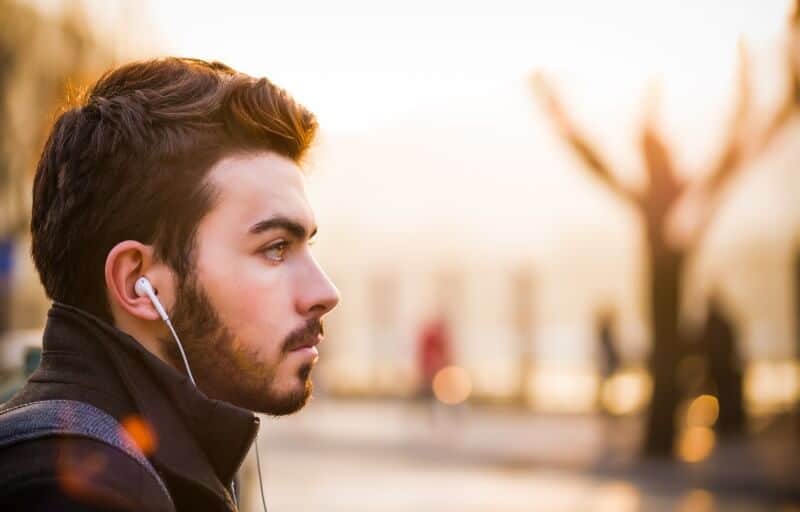 You don't need to leave your hair growth, or lack of it, entirely up to genetics anymore. Take control of your beard and treat it with a little bit of love. These beard growth oils are some of my personal favorites, and I stand behind every single one of them.  
Give them a try and let all of us at the Hair Clipper's Club know what you think in the comments section below. 
Best Overall Beard Growth Oil
 

Honest Amish Classic Beard Oil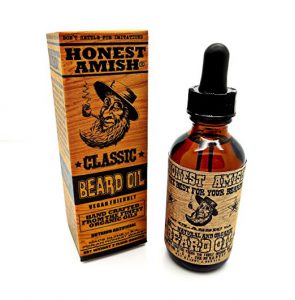 Better than an oil, Honest Amish makes an exceptional beard growth oil. Ideal for men with beards of medium texture, Honest Amish will leave your whiskers smelling fresh and clean. While there are hundreds of oils available on Amazon, you know you can trust Honest Amish. Honest Amish was selling their beard balm long before there was any demand for beard care products.  
Honest Amish is proud to announce it uses only simple, wholesome ingredients, and this beard growth oil is no exception. This oil is a blend of virgin pumpkin seed oil, sweet almond oil, apricot kernel oil, golden jojoba oil, kukui oil, avocado oil, moringa oil, and virgin argan oil. Used regularly, it will help to nourish your skin and facial hair with the vitamins it needs to grow in evenly and quickly. Personally, I've used Honest Amish for years, and while I like to try new products, I consider them one of my all-time go-to beard care companies. 
Best Beard Growth Oil for Sensitive Skin
 The Gentleman's Beard Oil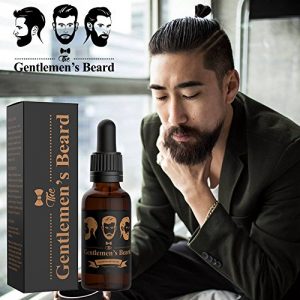 Ever try kissing the girl of your dreams only to find that she can't stand your scratchy stubble? Never again will your manly mane repel beautiful women!  
More often than not, many of the chemicals in grooming products in your local drug store are filled with parabens, additives, and fragrances. Though your girlfriend may adore the way your beard smells, you won't if those very fragrances are damaging your hair and skin. Pretty soon you'll find yourself with dry hair, split ends, and unbearable itch. 
The Gentleman's Beard growth Oil is natural, organic, and completely free of fillers, preservatives, GMO's, and worries. Made from Jojoba Oil, Evening Primrose Oil, and Vitamin E this beard growth oil will nourish your chin and jawbone. A healthy beard begins with healthy skin, and with a few drops of the this Oil once or twice a day, your facial hair will start looking soft and shiny.  
Best Beard Growth Oil for Low-Maintenance Men
 

Smooth Viking Beard Growth Oil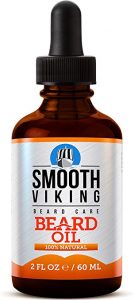 Years ago, beards were the ultimate sign of masculinity. A long, grey beard was a sign of wisdom and experience, and cutting off someone's beard was the ultimate affront.  
Though shaving has certainly grown ini popularity over the past hundred years, growing a beard is still as manly as it ever was. You're a man though. You don't want to spend hours in the morning grooming your beard. Can you imagine if men conditioned, blow dried, and curled or straightened their beards every morning like women do? Of course not! You want to be in and out of the shower in as little time as possible. 
Smooth Viking Beard Growth Oil will provide your skin with the nutrients it craves without ever leaving greasy residue. Rub a few drops of this oil between your fingers and run them through your beard once it's completely dry.  
You'll find it will instantly transform brittle and unruly patches of peach fuzz into healthy, full beards. Made with sweet almond oil, olive oil, castor oil, vitamin E, avocado oil, Moroccan argan oil, pumpkin seed oil, and jojoba oil, Viking Beard Growth Oil will leave your whiskers touchably softer. 
Best Beard Growth Oil for Men Who Need Immediate Results
 

Quality Prophet and Tools Unscented Beard Oil and Kit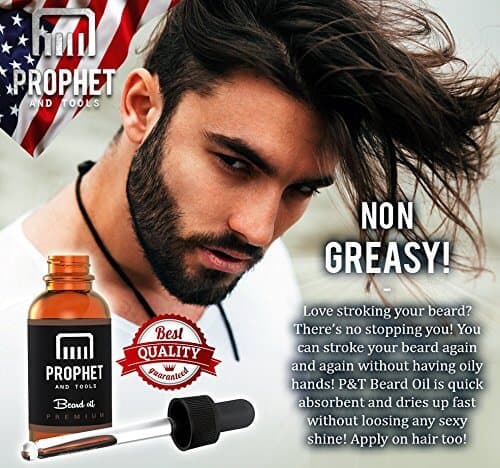 We know you're losing the hair on the top of your head, but you shouldn't be losing the hair on your chin as well.  
If you plan on growing a full beard, you have to be prepared to take care of it properly. A beard requires maintenance, and if you don't groom it properly, you'll be left with itchy, dry skin and an unruly beard. 
If your beard needs help immediately, you have a few options. Either you can trim or shave off your beard and start growing it out again properly, or you can use Prophet beard growth oil.  
This complete beard grooming kit comes with oil and a wooden wide-toothed comb to help you evenly spread the oil and keep your beard in tip-top shape. After only a single use, you'll start to notice your beard feels smoother and softer.  
With aloe vera, chamomile, vitamin E, and jojoba oil, Prophet beard growth oil will moisturize your beard and Finally, you can take hair growth into your own hands.  
What does beard grooming oil do?
Gosh it seems like you have as many beard care products in the bathroom cabinet as your girlfriend! Is that possible? What does beard grooming oil do, and is it really necessary? 
While your beard balm might help you control your facial hair and even give it some shape, oil is for your face. You can't have a healthy beard without healthy skin beneath it. When you nourish your skin with healthy oils and minerals, you'll notice the difference in your beard. 
Beard growth oil can't do it all of course. You should make sure to eat a healthy diet with plenty of lean protein and fresh vegetables if you're serious about growing in your best beard. Regular aerobic exercise and low-stress levels are also linked to healthy beard growth. That being said, beard grooming oil can speed along the process considerably!