Men need to decide which products are important to them at some point or another. Maybe your barber instructed you on how to maintain a given style. You left the barbershop feeling clean and composed, ready to take on the world. However, sometimes failing to follow your barber's instructions leads to messy hair and worse, poor hair health.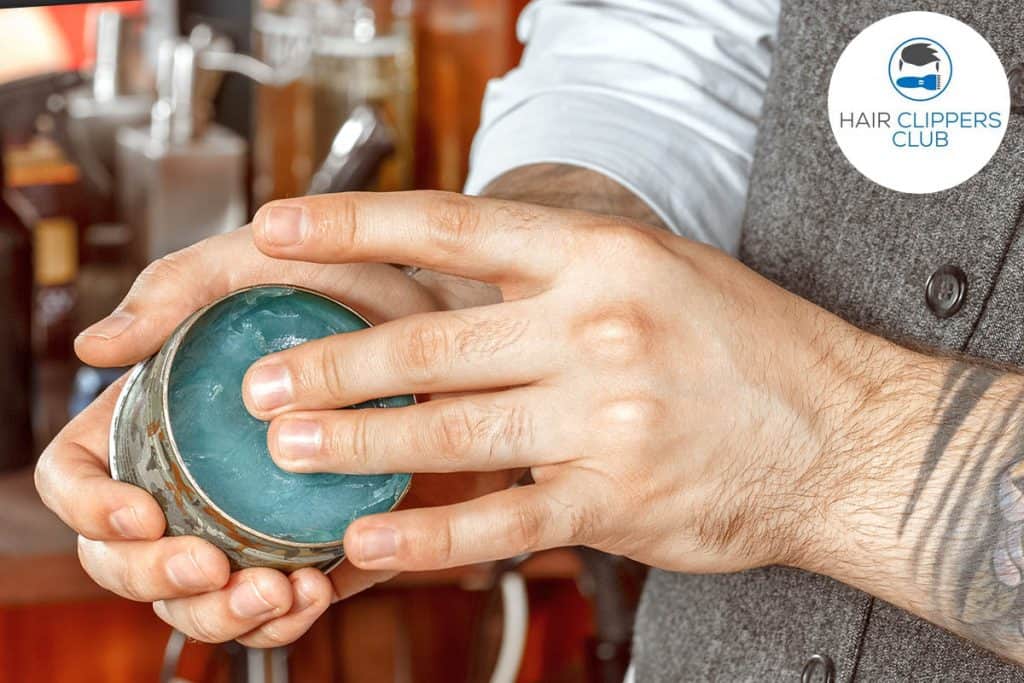 A large part of the hair journey is the styling aspect. Are you looking for a short hairstyle or a long hairstyle? What are some of your favorite scents? Questions like these are important to answer, as they provide insight into which products are a worthwhile purchase. These are five of the different types of gel products.
Moisturizing Gel Products
Do you suffer from dry scalp? Are you suffering from thinning hair? Using hair gel formulated with moisturizing qualities is exactly what you need. Living in a cold environment or with the winter season approaching, a moisturizing hair gel can help. This is especially true if your hair is naturally dry.
Moisturizing hair gel is made with certain ingredients, such as vitamin B5. Vitamin B5 can provide men with many health benefits, aside from the effects on hair. This vitamin strengthens your hair follicles, enables you to style your hair easier, and increases hair volume. Add a moisturizing gel to your arsenal and enjoy damage-free hair.
Straightening Gel Products
Hair straightening products excel at keeping your hair straight for hours. Hair straightening gel is similar to pomade in that way. Pomade provides a healthy dose of ingredients to your hair shaft and acts as a glue substance.
Straightening elements in your hair gel pull and keep your hair down. Furthermore, men with curly or wavy hair only need to use a bit of gel to keep their hair straight.
Straightening hair gel goes through a simple process. First, the binding ingredients found in the gel make each hair go in the same direction. Next, the gel dries over time until your hair isn't malleable. Go about your day, knowing your hair will remain straight. And you don't need to worry about weather conditions. After a long day, wash the product out in the shower with shampoo.
Volumizing Gel Products
Volumizing hair gel was created for the sole purpose of offering an improved hair appearance. Men with thin or thinning hair can benefit significantly from volumizing hair gel.
Gel made with volumizing properties must include bonding and thickening essentials. One of these essentials is polymers. A common polymer in volumizing hair gel is polyurethane. This element is used in other products for men, such as conditioners and certain shampoos. Polyurethane holds your hair in your desired position long-term. More so, it coats your hair, leaving a shiny appearance. Use hair gel with volumizing properties to give your hair the boost it needs.
Heat Protectant Gel Products
Heat protectant products prevent your hair from sun damage. The spring and summer months can wreak havoc on your hair and scalp beneath. Use a product such as this to save your follicles.
Hair gel with built-in heat protection is terrific for a few reasons. Heat protectant gel provides all the benefits that volumizing and moisturizing gel does. Also, the added benefit of preparing you for the worst is hard to beat. Moreover, heat protectant gel is made with of the same building blocks as other gel products. Hair gel with heat protection uses natural oils and a petroleum-like substance. Dimethicone is found in a wide variety of skin care products, but it's also found in hair care products. Dimethicone is included to add softness and flexibility to your hair gel.
Organic Gel Products
Akin to the food you digest, organic products contain some of the best ingredients for your hair. And your scalp will thank you too!
The men who use organic products can attest to the outstanding benefits provided. For instance, organic gel leaves your hair smooth. Your smooth hairs will be more noticeable, similar to pomade's effect on hair.
Organic hair gel is made with essential elements like Aloe Vera. Aloe is derived from a healing plant. It's a no-brainer that this ingredient should be included in a hair gel. Another common ingredient in most hair gels is gelatin. Gelatin promotes healthy hair, reducing breakage and even giving your hair a glow.
I'm an outdoor enthusiast and have sported a full beard since I was in my early 20's. Originally, growing a beard was a way to save time when getting ready each day, but I quickly realized that keeping a neatly trimmed beard takes work and some forethought. That's where this site comes in.
You get to benefit from my years of experience. I've reviewed many of the top hair clippers on the market today and also included some information on what works best for me. A great beard will turn lots of heads in your direction.
Since I never know when I'm going to find myself being photographed, whether it's climbing in Yosemite, or playing volleyball on the beach, it's important to me to always look my very best. Maintaining my beard is part of my daily routine and I hope you'll find some useful tips and information on this site to help you on your journey.