Pureology Hydrate Review: Is It Really Worth The Price?
Pureology. Most of us who have visited a true stylist's salon have seen a few vividly-colored bottles of these.
Sure, some critics point out that Pureology products are a tad too expensive. That the branding overhypes a product line that's just alright.
I fully disagree. Pureology is one of the better things in terms of professional hair care. Which is why I'd like to do an in-depth review on them.
Let's start with the Pureology Hydrate review. Here's the Pureology Hydrate shampoo I use, and also the Hydrate conditioner that supplements it: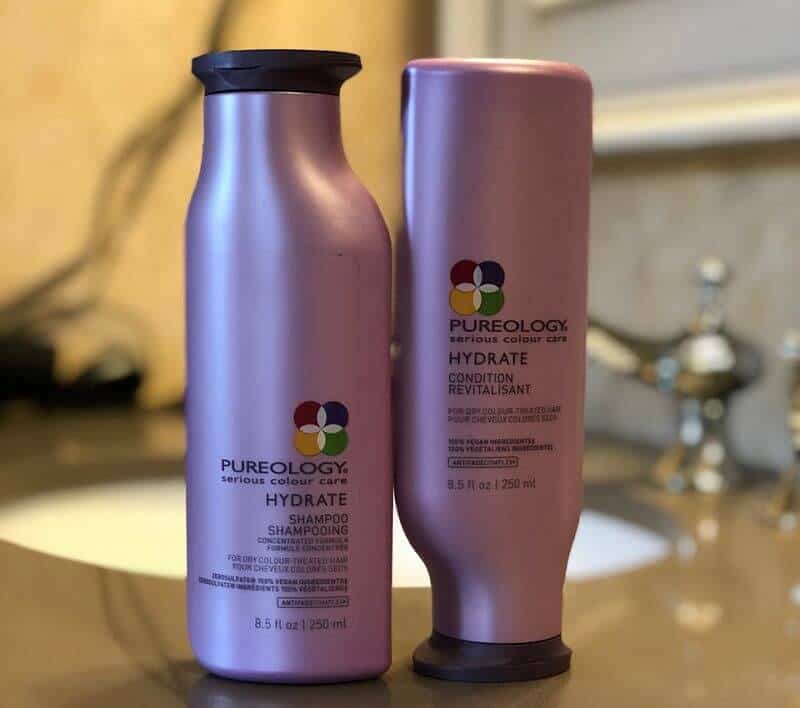 I know there are two things you're most concerned with:
First, is Pureology really worth the money?
And second: will it take good care of your hair?
Time to provide you with my answers in this Pureology Hydrate review as a proud Pureology customer for years.
Pureology: the quality & ethics behind the brand
Over the past few years an increasing amount of people have grown concerned re: what they put on their hair.
Which, as is to be expected, unleashed a tsunami of SLS-free, organic shampoos and conditioners.
I remain sceptical of how true to their words some of these brands are. Though I can 100% vouch for Avalon Organics hair care products. They're suited for the average consumer, not professional though.
In a way, Pureology is a predecessor of this wave of awareness. It's been a staple for professional stylists for quite a while. It actually remains the most recommended brand by them, as far as I know.
Why?
All because of quality. Pureology products are really sticking to a Sulfate-free, Paraben-free formula. They're also 100% vegan.
Where they go further than other brands though, is packaging. Every single Pureology bottle is made of 95% post-consumer recycled materials, and is 100% recyclable. The plastic used is manufactured according to strict FDA standards.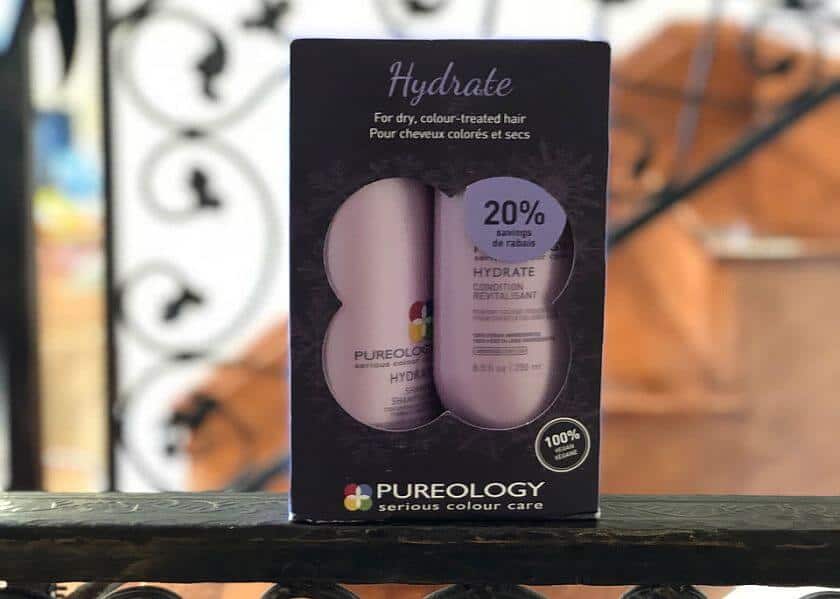 Big deal, you'd say: lots of products are 100% recyclable. True, but I want to emphasize on that 95% number mentioned above. This is what's really rare and serves as one of the ethical backbones of the brand.
Of course, what matters the most to you is the quality of the formula itself. You won't be putting the bottle on your hair: you'll be using what's inside. Speaking of which…
The secret formula & why Pureology bottles are so small
I'm sure you've thought about it.
How come a 8.5 fl oz bottle is so expensive? Are these people insane?
Such a reaction is quite natural as we're used to bigger quantities on a lower price.
Pureology's secret is not only their quality. Tt's the hidden quantity inside their formula.
The reason you see such small bottles is simple:
Pureology's formula is way more concentrated.
You will use only half the amount of shampoo you'd otherwise need with other hair care brands.
As the brand themselves recommends, a quarter sized dollop is more than enough. In this sense, this small bottle is just the same as those bigger shampoos you see everywhere.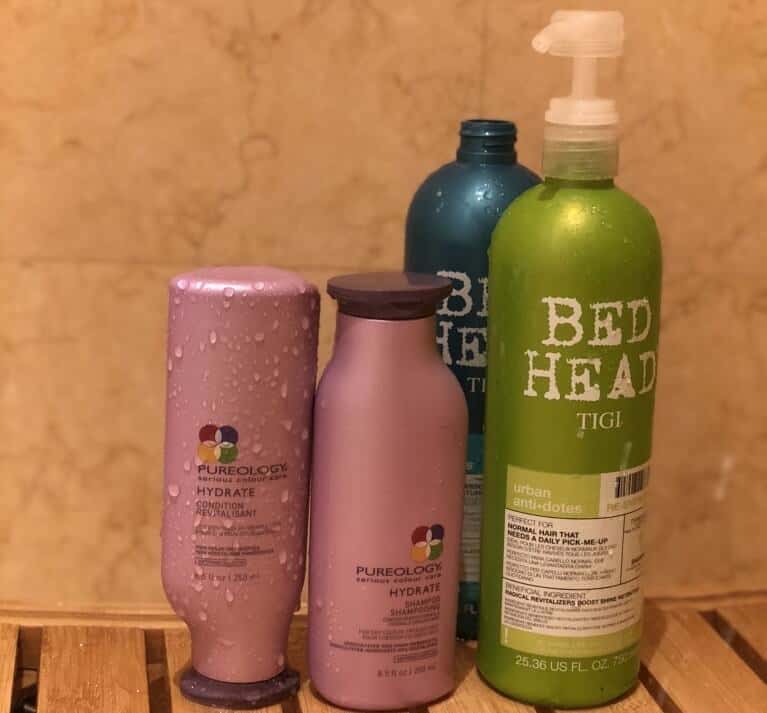 Pureology shampoo & conditioner review:

The Hydrate line
As a professional brand, Pureology divide their products into several specialty lines.
Pureology Hydrate is aimed at dry, color-treated hair in need of moisturizing and retaining its vibrant shine. Hydrate works best for medium to thick hair types, please keep this in mind.
If you have very fine hair, the Hydrate Sheer might be a better choice.
First things first…you should know that the Hydrate series can be quite thick: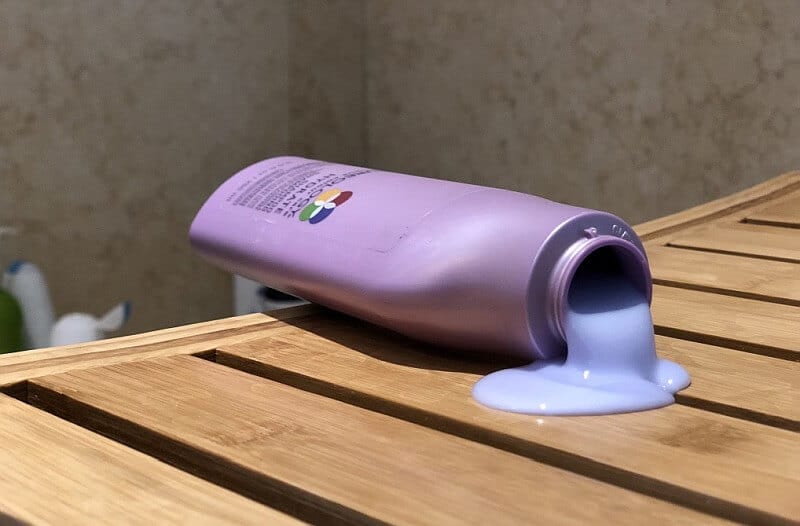 They do lather well due to this thickness, though. I love the rich, creamy feeling when I put some shampoo on my locks.
However, people used to lighter haircare products might feel a bit overwhelmed. Pureology certainly can make you feel "clogged" given how thick it is.
Pay attention to the color. Original Pureology has nuances of purple, sticking to Hydrate's vibrantly colored packaging.
I know most of you are also thinking about the smell. Is it good, bad, tolerable? The scent of freshly washed, revitalized locks is always an enticing thing.
The Pureology Hydrate shampoo and conditioner both mix Ylang Ylang, Bergamot and a tang of Patchouli as the holy trinity of their aroma.
I'll be honest in this Pureology Hydrate review that I prefer the smell of the Strength Cure conditioner (Lavender, Honey, Peach & Vanilla), but the Hydrate series also has a non-overbearing, nice scent.
While my days of vivid colored hair are over, my wife is sticking to her vibrant red. Pureology Hydrate keeps it from fading to some abomination with an orange/pinkish tint. There's a reason you'll see stylists recommending it especially to people who choose very bright, aggressive colors to dye their hair in.
I do recommend you to also fetch the Hydrate conditioner as my family always does. Similar to the shampoo, you need just a small dose of it post-shampoo time. It combines Jojoba Oil and Green Tea to ensure softness and proper conditioning.
It does a fantastic job in terms of detangling hair, making it silky smooth, and generally giving it an additional layer of protection/care.
Other Pureology Hydrate products & who might need them
Haircare is definitely not a one-size-fits-all thing. While Pureology specializes in preserving the shine and vividness of colored hair, they do keep in mind your hair type…and your specific needs in keeping your locks beautiful.
The Strength Cure line from Amazon.com (blue) I mentioned, for example, focuses on more damaged hair that's prone to those dreaded split-ends. The formula here includes Asthaxanthin (antioxidant) along with Ceramide, Arginine and Keravis.
This combination is crucial to healing and repairing your hair, especially if it's a split-ended mess. The conditioning here is also deeper, as well as the focus on making your locks easier to detangle. After all, that's where split-ends come from.
The Smooth Perfection line from Amazon.com (pink) is a life-saver for those of you with coarse hair that is a frizz-prone nightmare. The key here is an elaborate formula with Camellia Oils which smooths things up and turns the frizz into something quite manageable.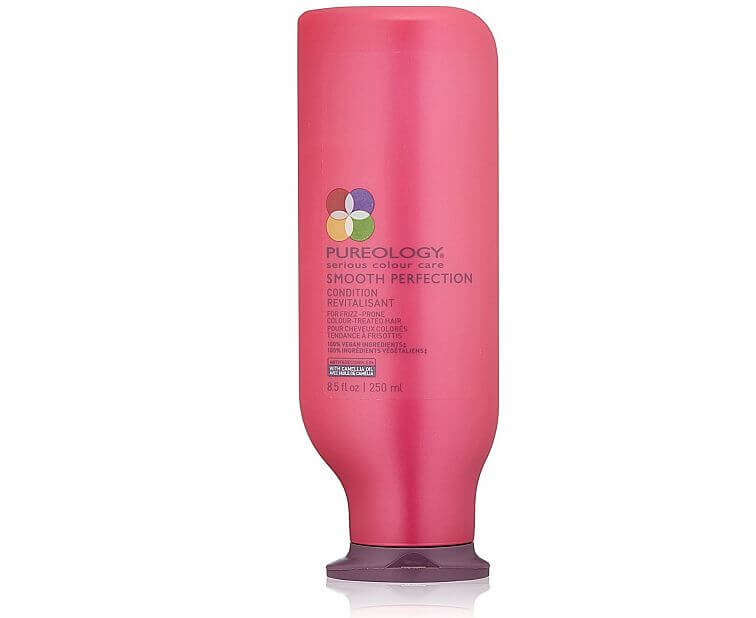 Xylose Sugar and Vitamin E are responsible for keeping your colors as picturesque as ever. They also protect from heat treatment, as the Smooth Perfection also focuses on people who blow dry their hair a lot. (I mean, blow drying and frizz, after all…)
This one also has a very gentle aroma of Violet, Musk and Clove.
These are a few examples of how diverse Pureology haircare products can actually be. As I have no idea what your hair type and specific needs right now are, I can't say which one would be the best for you.
All I know is that no matter which product line you choose, you'd be getting world class quality. If your budget allows it, Pureology is definitely a magnificent way to pamper your hair, this Pureology Hydrate review proves that.
Usually, you can get the brand's products in most salons. However, I prefer the convenience of getting it shipped from Amazon when I need a refill. I hope this Pureology Hydrate Review has answered all your questions about this great product.