Do you struggle with styling your hair? Maybe your hair has a lot of volume, which discourages further styling. Or you want to make the most of the little hair you do have. Men's hair is different as much as it is wild.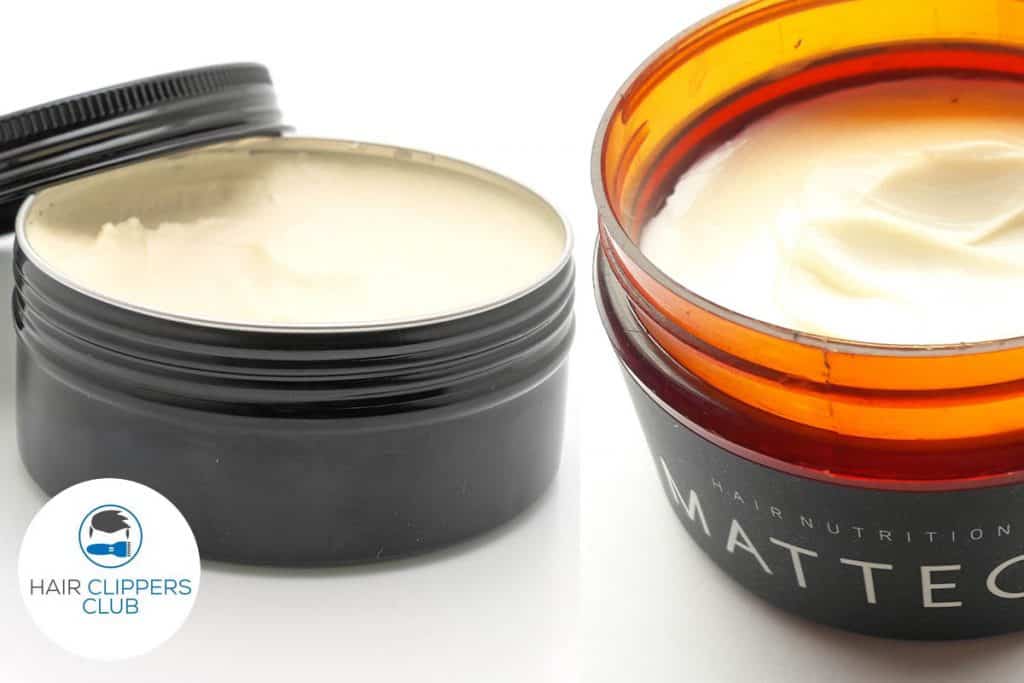 You are looking for that perfect style. A style that is versatile and professional. Hair is an indication of your personality. Of course, you want to be the best you can be: so why shouldn't your hair be the best as well?
Men have many options to choose from when it comes to hairstyling. Let's focus on two hairstyling products that give you your best look. It boils down to clay and pomade and the differences between them. You can determine if clay or pomade is right for you based on the advantages and disadvantages found below.
Pomade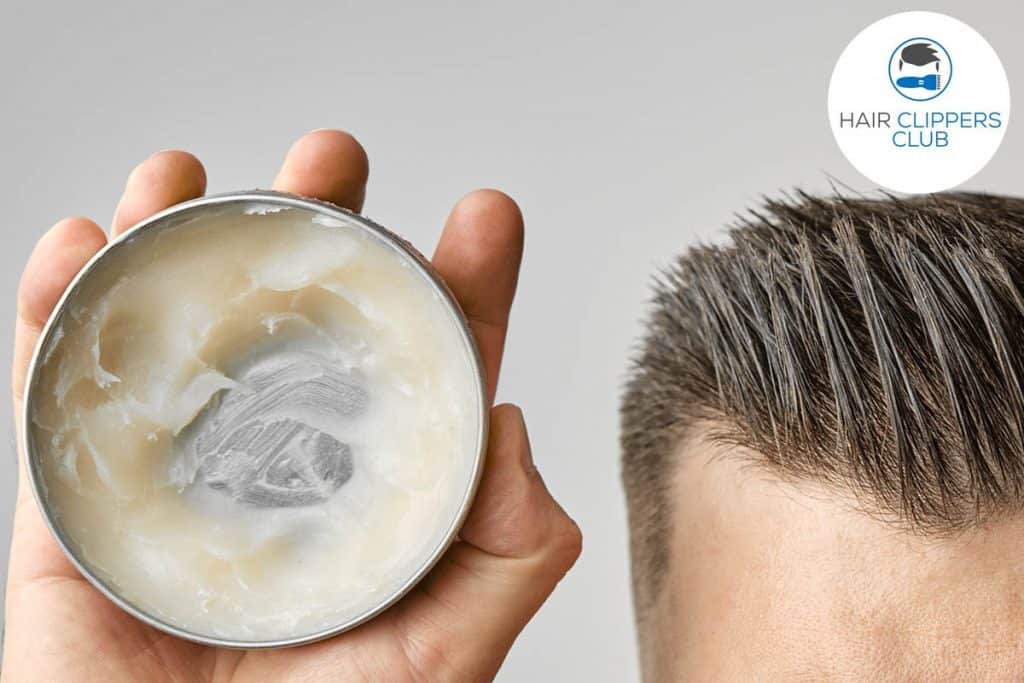 What is Pomade?
Pomade is excellent for maintaining a given style. Pomade will hold your hair in the chosen position throughout the day. Applying pomade to your hair gives it a shiny, greasy appearance. Here are the pros and cons to pomade:
Pros
Control over styling
Provides nutrients to your hair
Adds volume to your hair
Cons
Greasy hair
A pain to wash out
Too much is bad for your scalp
Styling Control
The greatest benefit to using pomade is control. Many guys have their go-to look, and pomade is great for finding one. Once found, how do you style your hair? Men with shorter hair can use a comb and run their fingers through their hair for a quiff or a side part. For men with long hair, try a slick back or a brush-up. Whatever your style is, using pomade can help you achieve a given style.
Nutrients
The difference between great and sub-par pomade is staggering. For instance, well-made pomade contains many nutrient-rich ingredients such as beeswax, coconut oil, and castor oil. Castor oil is certainly a vital ingredient any good pomade should have. This oil prevents infections, improves blood flow, and even reduces inflammation. However, what it does for your hair is what makes it special. According to Byrdie, castor oil is responsible for strengthening strands, promoting hair growth, and nourishing a dry scalp.
Volume
Some men with long hair seek to add to their personality. Others want to be noticed, with a bold hairstyle to match. Another benefit to using pomade is volume. Pomade allows you to keep your hair looking full and clean throughout the day. And because you can apply it multiple times, you are left with the same hairstyle you love every day.
Greasy
Pomade is easy-to-use, provides nutrients to your hair, and leaves your hair looking as full as possible. Unfortunately, pomade is also greasy. So greasy that it can block your hair ducts. This is a situation you don't want to find yourself in; blocked hair ducts could lead to hair loss/thinning. Additionally, the more applications, the harder it is to remove the pomade from your hair.
Hard to Wash Out
Since pomade is one of the thickest products you can apply, it's also a tough substance to wash out. Be mindful of the amount of pomade you apply each day. More so, men with sensitive scalps will struggle with the removal process.
Bad for Your Scalp
Yes, we said earlier that pomade has vital nutrients built in to support hair growth and reduce inflammation. While true for some products, not every product goes through the same process. Purchasing poorly made pomade is something you should avoid. In excess, you could end up damaging your hair, or worse your scalp.
Clay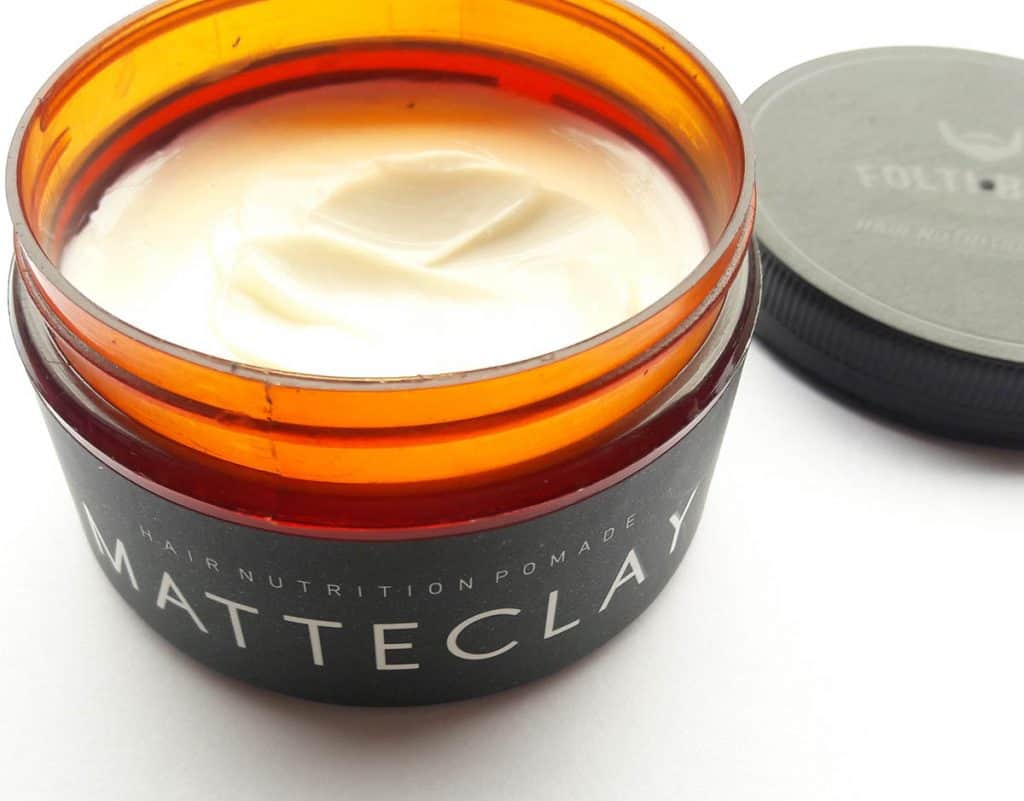 What is Clay?
Styling clay is a popular product in the men's style world. Amazon, an e-commerce leader, features hair clay from companies like Baxter of California, Smooth Viking, and Layrite. Clay is measured in holds. Certain clays have low holds, while some have medium holds. For decision-making purposes, here are the pros and cons you should be aware of:
Pros
Removes grease
Healing and stimulating hair shaft
Easy to wash out
Cons
Weak hold
Dries out
Not fragrance-free
Removes Grease
Clay is not greasy. Styling clay has an almost chalky consistency. It is firm and dry until water is added. If you're looking for a hair product that unclogs your hair shaft, you can't go wrong with styling clay. In addition, depending on the hold you purchase, it will impact the overall appearance of your hair. Nevertheless, styling clay removes the greasy feel and appearance from your mane.
Heals Hair Shaft
One amazing feature of styling clay is its ability to heal your hair shaft. Over-washing your hair with shampoo will lead to damaged hair and a clogged scalp. On the other hand, applying clay to your hair results in healthier, damage-free strands.
Easy to Wash Out
Clay is a ten out of ten in terms of ease of use. No matter the hold, clay is very easy to remove. Since clay isn't sticky, it hardens to your scalp. When you are looking to remove the product, simply wet your hands, running them through your hair. Or, place your head under a showerhead.
Weak Hold
Styling clay does have some downsides, one of them being a weak hold. After a few hours, the clay in your hair will absorb into your scalp. The weather may affect your hair negatively. However you choose to style your hair is the way it will look for the remainder of that day.
Dries Out
Additionally, medium-hold clay tends to dry out faster than low-holds. Keep this in mind if you are searching for styling clay. Furthermore, specific styling clays are oil-based, which won't bode well for your scalp.
Not Fragrance-Free
Men's style products typically include many of the same ingredients found in hair styling products. Companies sell clays with specific fragrances. While many of these products smell pleasant, the same cannot be said for hair health. Products that include fragrances can damage your scalp and hair shafts.
Pomade and Clay Comparison
Should you style your hair with pomade or clay? You must ask yourself the following questions:
What kind of hair do I have?
What look am I trying to achieve?
This is paramount to your final decision. Men with fine hair would benefit from clay far more than they would pomade. Styling clay provides nutrients to your hair fibers, in turn healing your scalp. Don't forget about clay's lack of greasiness. This enables any fine-haired man to achieve a stylish, versatile look they are comfortable wearing.
Men with dense hair would certainly benefit from pomade. While pomade is generally greasy, you can acquire water-based pomade. Water-based pomade is not only less greasy, but it works on most skin types as well. If you have sensitive skin, this pomade should work wonders on your hair.
Maybe you are buying hair styling products for the sole purpose of completing a professional or casual look. Men in the workplace need a hairstyle that is both uniform and maintenance-free. In this case, pomade comes out on top. It's easy to apply, can be done multiple times a day with little hassle, and holds all day. Alternatively, style your hair to include bangs or a French crop with clay.
Conclusion
Clay and pomade have their respective advantages and disadvantages. Clay is excellent on guys with fine hair or those who struggle with sensitive skin. Pomade excels on men with thick hair or those interested in being bold. Moreover, both hairstyling products have their place in the men's style space. Are you a pomade or clay kind of guy?
I'm an outdoor enthusiast and have sported a full beard since I was in my early 20's. Originally, growing a beard was a way to save time when getting ready each day, but I quickly realized that keeping a neatly trimmed beard takes work and some forethought. That's where this site comes in.
You get to benefit from my years of experience. I've reviewed many of the top hair clippers on the market today and also included some information on what works best for me. A great beard will turn lots of heads in your direction.
Since I never know when I'm going to find myself being photographed, whether it's climbing in Yosemite, or playing volleyball on the beach, it's important to me to always look my very best. Maintaining my beard is part of my daily routine and I hope you'll find some useful tips and information on this site to help you on your journey.