Haircuts are always a trending topic. Some men choose to keep their hair short or medium length. For those who look to grow long locks, there are certain hair care products they need to use to maintain their hair.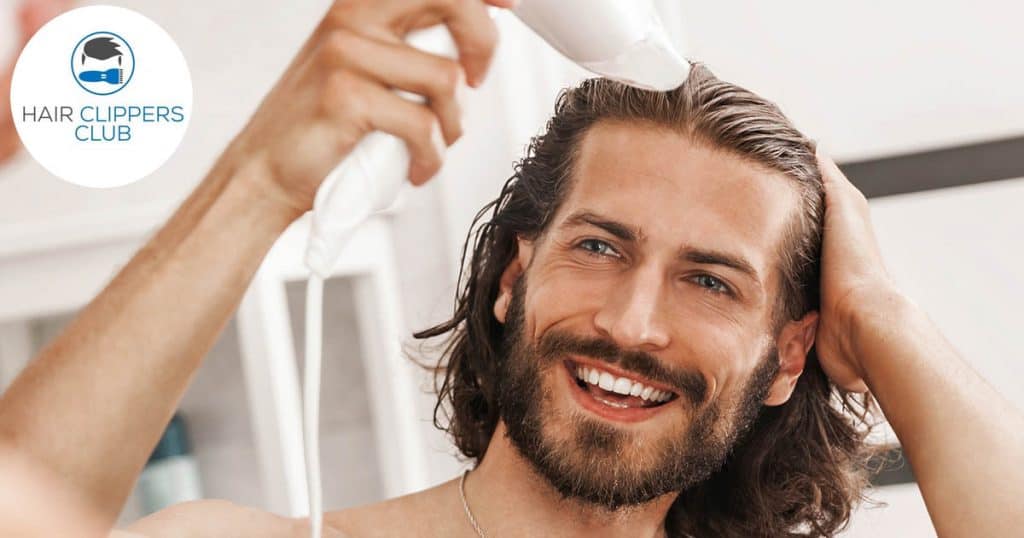 Long hair differs from short and medium-length hair. Shorter hairstyles don't need styling products. Also, you do not need to wash your hair as much when it's short. Growing longer hair requires more of the natural oil your scalp produces. Don't forget about styling your long hair.
Here are some tips for caring for your long hair.
Brush Your Hair
Many hairstyles you've had have probably been 'maintenance-free'. As we said earlier, shorter hairstyles don't require much in the way of products. Simply visiting your barber on a schedule will do the trick.
Brushing your hair increases blood flow to your scalp. Next, your scalp carries nourishment to your hair through the follicles. If you have a short or medium-length hairstyle, there's no need to worry about brushing your hair. It will already have the necessary nutrients it needs to stay healthy. In short, your scalp produces sebum, a conditioner in its own right. Brush your hair every morning for healthier, stronger hair.
Use Oil-Based Shampoo
Everyone uses shampoo in the shower. Although, using a little more than usual is necessary when dealing with long hair. You can get away with washing your short hair less since it remains cleaner longer. Don't make the mistake of washing your long hair too little.
The longer your hair, the more it's prone to breakage and split-ends. Therefore, using an oil-based shampoo is crucial. Oil-based shampoos differ from water-based shampoos in that they work especially well on coarse hair. Further, oil-based shampoos prevent your scalp from dryness and eventually cracking.
Determine a schedule that works best for your hair. A good way to tell if you're using too much shampoo is if your hair is greasy. Use too little, and your hair will feel brittle.
Use Leave-in Conditioner Regularly
Now that you have decided which days you plan to wash, figure out where to fit the conditioner into that plan. Conditioner is important with any length of hair, but especially long hair. Long hair can become unresponsive, brittle, and break down. That's why co-washing is just as important as shampooing.
In-shower conditioner is excellent for your hair's health, but leave-in conditioner leaves that in the dust. Leave-in conditioner is used in the morning and stays in your hair all day. Remember, the longer you use conditioner, the more hair growth occurs. So, it's a no-brainer to use leave-in hair care products.
Massage Your Scalp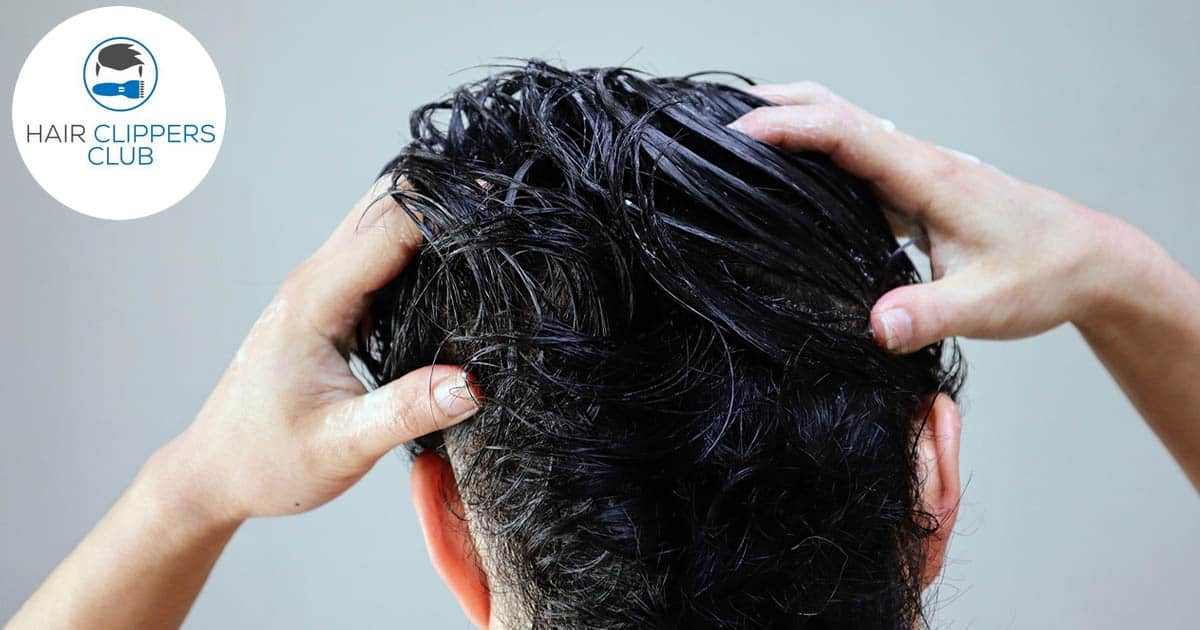 Massaging your scalp when you wash your hair could potentially promote healthy hair follicles. Take an extra minute in the shower to rub the product into your scalp using your fingertips. Once your hair reaches a certain length, your scalp is no longer getting the nutrients it needs to thrive. Counteract this by massaging care products into your hair. If you can nourish your long hair now, why wait?
Avoid Heat
Short and medium-length hair isn't affected by heat nearly as much as long hair. Heat can break down your long hair. Heat effectively dries your long hair until it's brittle.
Healthy hair has elasticity to it. Keratin in our hair is what makes it strong and healthy and reduces breakage. Heat strips your hair of keratin, causing it to lose volume and shine. Look forward to a worse overall appearance when using heat.
Cut Your Hair
The longer your hair grows, the harder it will be for you to maintain its appearance. You must visit an experienced barber. A barber inexperienced in long hair care could ruin your day.
Once your hair is long, come up with a plan for how many trims you'll need. Make sure you look polished for any events in the foreseeable future. We don't have eyes in the back of our heads, so every trim is necessary.
Eat Healthy Foods
Even if you have short hair, incorporating healthy foods into your diet is vital. Eat fruits and vegetables every day to strengthen your scalp and the follicles supporting your long hair. Specific foods have fatty acids and omega-3, which keep your hair strong.
Drink Plenty of Water
Eating healthy is just one step you can take to boost the health of your hair. Staying hydrated is key to maintaining your long hair. Drinking water can strengthen your hair shaft, preventing dryness.
Staying hydrated also means you avoid brittle strands. Water carries nutrients to your hair and strengthens your scalp and the follicles on your head. Drinking water daily is a good habit.
I'm an outdoor enthusiast and have sported a full beard since I was in my early 20's. Originally, growing a beard was a way to save time when getting ready each day, but I quickly realized that keeping a neatly trimmed beard takes work and some forethought. That's where this site comes in.
You get to benefit from my years of experience. I've reviewed many of the top hair clippers on the market today and also included some information on what works best for me. A great beard will turn lots of heads in your direction.
Since I never know when I'm going to find myself being photographed, whether it's climbing in Yosemite, or playing volleyball on the beach, it's important to me to always look my very best. Maintaining my beard is part of my daily routine and I hope you'll find some useful tips and information on this site to help you on your journey.