If you are only just growing your beard, or have just realized that you need to take your beard grooming seriously, you're probably looking for a cheap version.
I am here to tell you that you can be cheap and still end up with a very good beard oil. Bulldog beard oil is ideal for guys getting their first beard oil since it uses good ingredients and doesn't break the bank.
Beard grooming is not difficult, but often gets neglected. And when you see some of the prices of beard oils out there, it's no wonder a lot of guys decide to pass it up.
Don't be put off by the low price. Bulldog beard oil is a premium choice for a budget price.
In this review, I am going to talk more in depth about their beard oil and balm, and where to buy beard oil.
Bulldog Brand Beard Oil and Balm
Bulldog makes a whole range of men's skincare and beard grooming products for a very good price. But, for this review, I am going to just focus on why I think they're the best beard oil and balm for the price.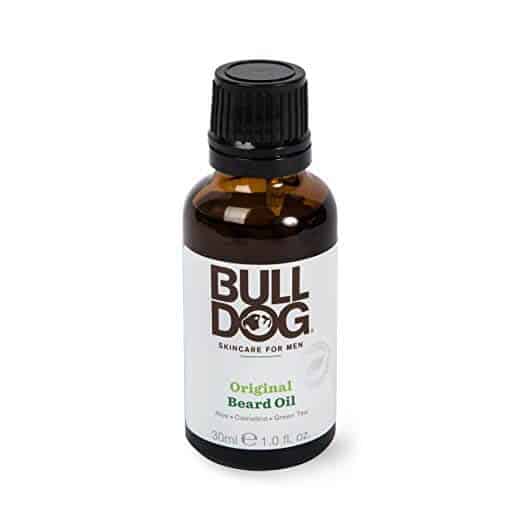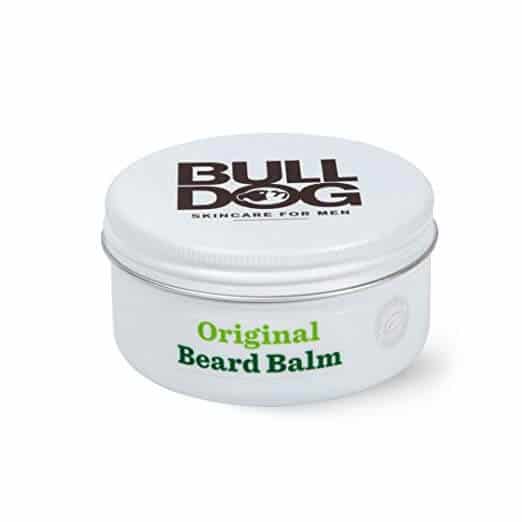 I'll start with the beard oil review.
The Scent
Since the label only says fragrance for the scent, there is no way to know exactly what it is supposed to smell like.
It does, however, smell very clean and fresh. Almost like a soap, but a masculine one. Seems like there is some musk to keep it a bit on the earthy side.
The Performance
It works amazingly well to keep the beard soft and manageable. The ingredient list reads like a who's who in the world of beard oils. Argan oil, sweet almond oil, jojoba oil and more. A good beard oil has at least one of these oils. A great one has all of them!
The argan oil is a sort of miracle ingredient for skin and hair. It strengthens and nourishes your hair while promoting new cell growth.
This keeps the facial hair from getting wiry or brittle.
Jojoba replaces the natural oil your skin produces called sebum. It is very similar in its makeup and how it works compared to actual sebum. Since your skin can't produce enough to coat your entire beard, this is an essential ingredient for a beard oil.
Sweet almond oil is lightweight and absorbs very quickly so your beard doesn't feel greasy.
The addition of aloe vera will make your beard insanely soft.
How does the beard balm work?
The beard balm is a bit hit or miss. How you like it depends a lot on what type of beard you have.
Longer, styled beards require a little more of a stiff beard balm that includes beeswax. This is more like a leave-in conditioner as it has the texture of a lotion.
With that in mind, it does work great at softening up stubborn beards.
It has aloe vera in it and sweet almond oil, which are great ingredients for a beard balm.
The other downside is the abundance of artificial ingredients. This does keep the price low, however, so it is a trade-off that I think still makes it worth it.
Should you get both the beard oil and balm?
I would say, no.
Since the beard balm is not great for styling beards, then you'll use it for short to medium length beards. And the same goes for the beard oil. It is a conditioner that is best for short to medium beards too. So, there is no need to have both of them.
Whether it is the beard oil or beard balm, I think you'll be satisfied with the performance of either one you end up with. It just depends on if you would rather use an oil that is mainly natural or prefer a lotion that has some natural oils but also a lot of synthetics.
Where to buy beard oil
I ordinarily love telling people to go with a mom and pop shop to support local businesses. As somebody who sells beard grooming products in the barbershop where I work, it would make sense to suggest that is where you go to buy beard oil.
However, since the choice is going to be limited at your barbershop or even a Target or big box store, you're not likely to find exactly what you are looking for.
This is why when I am confronted with the question of where to buy beard oil, I always recommend going to Amazon.com.
You can really zero in on exactly the beard oil and balm that you are looking for.
In this example, Bulldog grooming products are not always easy to find.
Wrapping it up
I made this article for guys on a budget that wanted to get their beard freshened up without spending a lot. But, when it comes to the beard oil, I recommend it to anybody regardless of whether or not they are being price conscious.
It just works really well.
The beard balm, though I think should be for guys that really are just looking for a cheap alternative to the high-end beard balms with a high price tag. To me, your money is better spent on something a little more expensive if you aren't on a budget.
How do you guys feel about the prices of beard grooming products?
Overpriced or worth it?
Let us know by dropping a comment in the box below.
I'm an outdoor enthusiast and have sported a full beard since I was in my early 20's. Originally, growing a beard was a way to save time when getting ready each day, but I quickly realized that keeping a neatly trimmed beard takes work and some forethought. That's where this site comes in.
You get to benefit from my years of experience. I've reviewed many of the top hair clippers on the market today and also included some information on what works best for me. A great beard will turn lots of heads in your direction.
Since I never know when I'm going to find myself being photographed, whether it's climbing in Yosemite, or playing volleyball on the beach, it's important to me to always look my very best. Maintaining my beard is part of my daily routine and I hope you'll find some useful tips and information on this site to help you on your journey.