Equine Grooming: The Best Horse Clippers To Work With
When I was a little child, my parents would take me to the countryside from time to time. As a curious urbanite, I was more than thrilled.
An image I recall particularly vividly is that of a spotted mare galloping around us while we were relaxing at a ranch. Her run was elegant, exquisite, the essence of freedom. It complemented the beautiful scenery so much it felt like I was in a fairy tale.
As I've pointed out in my previous posts, I am a DIY pet grooming fan. The Wahl Bravura from Amazon.com I use for my Shih-Tzu is in Amazon's best horse clippers department…but it's not the best choice for equine grooming.
In order to provide you with objective best horse clippers reviews, I consulted with my friend Rachel. This post is a result of her willing to share her insight as a professional.
Unlike some other sites, we won't be throwing some random best horse clippers your way. We want you to make a careful, informed choice based on the models' specifics and intended use.
It's not only about the reviews of the best horse clippers we've prepared for you either. Rachel will also share some important tips on horse grooming too.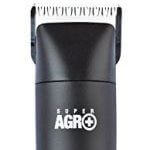 Andis Super AGR+

Best for:
Cordless (1 hour battery on 1 hour charge). Good for both smaller and bigger horses.

Body:
★★★★★
7.63", lightweight, contoured housing and only 1.1 lbs.

Motor power:
★★★★★
3800 SPM single speed.

Blades:
★★★★★
#10 ceramic blade included.

Price: $$$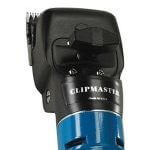 Oster ClipMaster

Best for:
Extremely heavy-duty ready. Goes through even the thickest of hairs. Great for big horses.

Body:
★★★★
Durable, but very heavy and quite big at 13".

Motor power:
★★★★★
Variable at 700 to 3000 SPM. Heavy duty.

Blades:
★★★★★
Wider Cryogen X blade ~#10. Anti-bacterial, mold-resistant.

Price: $$$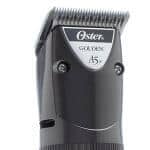 Oster Golden A5

Best for:
Good small horse clipper on an affordable price.

Body:
★★★★
Semi-heavy at 1.97" lbs, break-resistant and corded.

Motor power:
★★★★
Dual motor 2100 SPM or 2700 SPM.

Blades:
★★★★
Cryogen X #10 blade. Antibacterial, mold-resistant.

Price: $$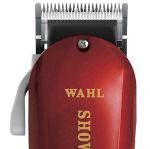 Wahl Show Pro

Best for:
Light trimming/touch-ups on bridle path, face, ears. Delicate work, not full body clips!

Body:
★★★★★
Smaller & lightweight at 6.5" and 15.8 ounces

Motor power:
★★★★

Blades:
★★★½
Adjustable at #10, #15 and #30.

Price: $+
Please take your time and ask us if you have any questions!
In this article:
What are the best horse clippers on the market?

Reviews of these best horse clippers

Tips on grooming your horse using the best horse clippers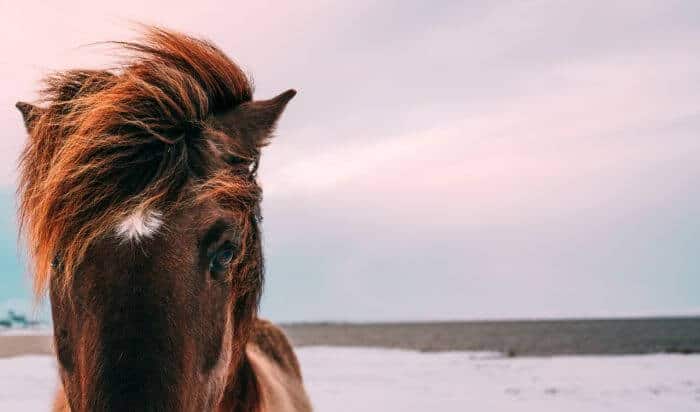 The 4 best clippers for horses
1. Best cordless horse clippers

Andis Super AGR+ equine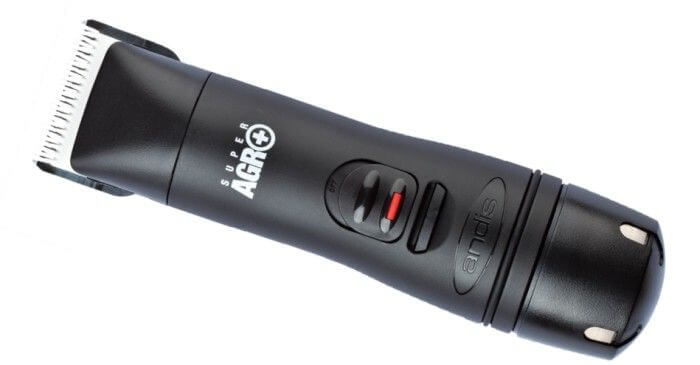 Andis need no introduction: when it comes to pet grooming, their AGC series is a classic. AGR+ is a model targeted at both horses and livestock with its improved performance and durability.
So what's the best thing about it? Without any doubt, this is the mix of output and comfort of usage. With the AGR+ you're getting a good 3800 strokes per minute motor on a clipper that weighs only 1.1 lbs.
Furthermore, this equine clipper is somewhat compact at 7.63″. Yes, this size would be quite big if you were grooming a dog. But professional horse hair clippers are very, very bulky usually.
Paired with the cordless function, this compactness makes the AGR+ such a treasure. The contoured housing helps too. Especially if you'll be clipping a bigger horse, you'll love the lighter weight of this model.
Rachel says that you might like the AGC Super 2 Speed clipper from Amazon.com too. It's cheaper and comes with a T-84 blade included. However, it's not cordless!
The video below shows you how the AGC 2 speed goes through horse hair. Now, imagine this, but without any pesky cords around! That's the AGR+ for you.
There's two more things you need to know about the AGR+. Yes, the battery and the blades.
The battery will last for around an hour. The good news is that it requires only 1 hour to charge fully. For standard horses, this would be enough for a full grooming session due to the clipper's power.
You can always buy the additional cord pack from Amazon.com to use it as a corded clipper too if you prefer that.
The AGR+ comes with Andis' most high-end CeramicEdge blade technology. This means its blades stay cooler for longer which is especially important if you have a skittish horse.
Now, the bad news is that this is a #10 blade. This might feel too small for those of you who own bigger horses. Your grooming sessions might stretch for too long.
Rachel said you might consider getting a T-84 Ultra Edge blade from Amazon.com in this case. It leaves hair at 3/32″ and is way wider than standard pet blades. This will speed up your horse body grooming.
2. Best heavy duty horse clippers

Oster Clipmaster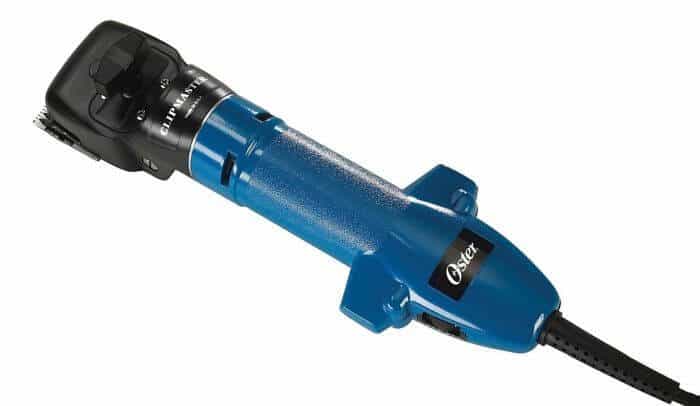 To quote Rachel: "This is the total powerhouse among the best horse clippers!" Indeed, this set of Oster equine clippers is extremely heavy-duty ready. It's suitable for those horses with the thickest of hair and bigger bodies.
A warning: this comes at a price. The Clipmaster is very loud and is huge at 13″. It also weighs way, way more than the AGR+ or other best horse clippers. Keep that in mind if you prefer portability!
That said, the way this machine is designed and cuts goes above and beyond. It all starts from the 15-foot cord that is insulated and especially strengthened. The build of the clipper is also extremely sturdy and fall-resistant.
Same as other best horse clippers, this model comes either as a single-speed one, or with variable speeds. Rachel recommends you get the variable speed Clipmaster. It allows you to switch from 700 to 3000 cutting strokes per minute.
You'd use the lower speeds for more sensitive animals, as the motor runs a bit quieter and cooler. Delicate areas like legs or face also call for more careful motor speed.
You can revv it up to 3000 SPM when grooming your horse's body or those extra thick hair areas. The Clipmaster is also one of the best clippers for horses with Cushings.
The blade here is Oster's Cryogen X blade technology. It's made to be antimicrobial and its coating reduces the risk of mold/mildew growing on it. There's no hair that these can't glide through just as if they were cutting through butter!
Extreme power calls for additional care, though. You absolutely want to use some blade coolant, clipper oil and clean the blades properly.
In return, this set of Oster equine clippers will give you cuts unmatched in precision and quality. Get this model if you want to focus on full body clipping with zero hassles and in less time.
3. Good small equine clippers

Oster Golden A5 Two-Speed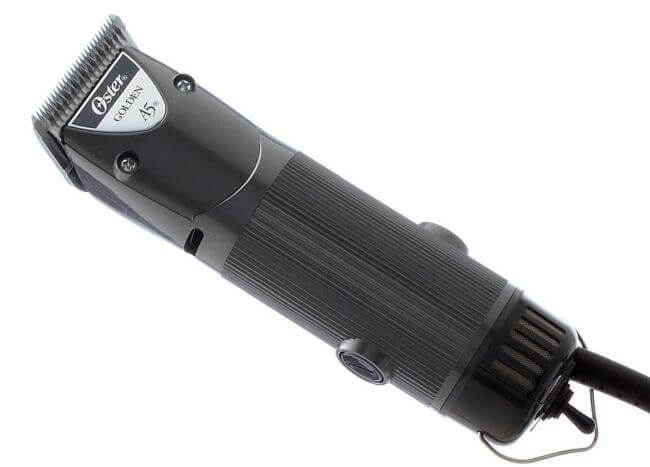 A lot of people might tell you that you can groom your horse with the Golden A5. Rachel chimed in that indeed you can, but it'll both take you frustratingly long. In fact, this model will prove next to useless for owners of horses with extremely thick hair in high volumes.
If your equine companion is not that hairy or smaller in size, though, these will work quite well. Keep in mind that the Golden A5 is still heavier than AGR+ with its 1.97″ lbs. It's also not cordless.
However, you have two speeds here: one being 2100 SPM and the other 2700 SPM. A heavy-duty 12-foot cord will give you good maneuverability.
Once again sporting Cryogen X blades, this set of horse grooming clippers are resistant to rusting and catching bacteria. You'll get a #10 size blade that cuts at 1/16″ in the package.
All in all, these are somewhat of a popular choice among small breed owners. They're sturdy, they have the power and the traditional Oster quality.
At the same time, though, they do get quite hot and you need to grease/cool them frequently. Have no illusions though: a full body clipping on bigger breeds with these will take way too long.
You won't have the T-84 wide Andis blade here and the A5 lags behind the Clipmaster in terms of heavy-duty power. You'll see a lot of negative reviews about that. It isn't the clipper's fault.
Instead, owners should think about their horse's specifics and whether they fit with what the A5 can offer them. As Rachel said, these are quite great as small horse shears and that's their primary purpose.
4. Best budget horse clippers

Wahl Show Pro Plus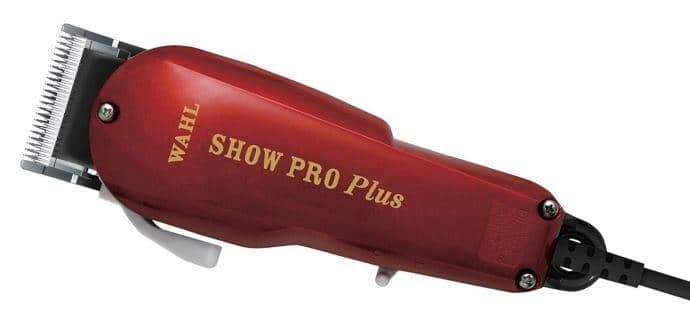 Attention: Rachel warns that this shouldn't be used as your main horse clipper. The purpose of these is to focus on details and supplementary horse grooming. That includes touch-ups or in-between trimming.
What these are best for is trimming the bridle path, faces, ears and delicate finishing work. Body clipping on medium-sized breeds will be quite difficult. On bigger breeds with thicker hair it's virtually impossible.
So why are we including it in this list with the best clippers for horses?
Because they're a great complement to your main hair cutter. At only 6.5″ and weighing a mere 15.8 ounces, these are extremely lightweight and compact.
Imagine grooming your horse's face with the Clipmaster, for example. It wouldn't be convenient at all, right? With Wahl's Equine clippers, though, it'll be both easy and enjoyable for you and your pet.
These are quite the quiet horse clippers too. Less vibrations and a calmer way to take care of these delicate areas.
Instead of detachable blades, you have an adjustable clipper for horses here. The blades adjust from #30 to #15 and #10. This is great, as usually you'll use a #30 blade for muzzles and face/ears anyways.
Another good thing is that you'll fetch a bonus face brush, DVD on how to groom your horse and other accessories. A lightweight, compact model for those neat touch-ups your horse will love.
Just remember these are meant to be a supplementary tool, not a clipper for full body horse grooming!
Some tips on grooming your horse with clippers
Some of the tips Rachel gave are so familiar to me. Why? Because both dogs and horses view clippers as something unnatural to them when you try to groom them for the first time.
Things like the louder buzzing sound, the touch of the clipper, the slight warmth of the blades…Well, at first most pets wouldn't like that, not at all.
To make grooming more bearable for your hose, you should:
Brush your horse's hair before clipping. This will reduce the length of your grooming sessions, leading to less risk of blades overheating. Not to mention that blades going through tangled hair are a suffering for the horse.
Protip: always brush in the direction the hair grows. When brushing the name, start from the ends and then gradually work your way up.
Note: in some cases you might consider bathing your horse beforehand. If the hair is not only tangled, but also dirty, this will affect your clipper's blades. They'll get dull in no time.
If you'll only trim specific areas, wash only them. Bathing your horse too much isn't that healthy.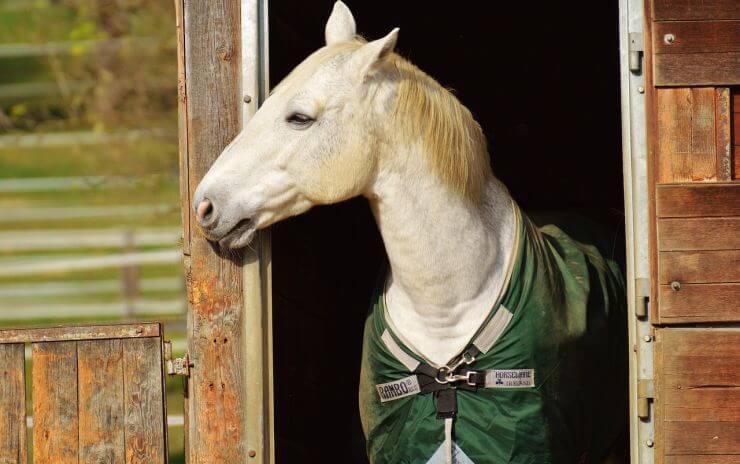 Clipped hair won't be shiny for a certain time. Cutting your horse's hair will take off their fur brilliance for a while. Usually the clipped hair returns to its dazzling state in 5 to 14 days or so. Keep this in mind if you groom before horse competitions/shows.

Be careful with the ears. As I mentioned, pets get nervous around the loud sound of the clippers. Consider carefully placing cotton to reduce noise levels and calm your horse. This will also prevent hairs from entering their ear canal.

Be patient! Breeds vary vastly in terms of hair volume and density. Sometimes it can take you half an hour…and sometimes you'll need a few hours to groom your horse with equine clippers. Never rush as your pet will feel your impatience and get anxious too.

Always remember proper clipper maintenance. Clipper grease, clipper oil and blade coolants are a must for any heavy duty horse clipper. These will both prolong your cutter's life and ensure the motor functions properly and the blades cut smoothly!
Wondering how you can do a full body clipping with the best horse clippers? This video by Evention TV will guide you through the essentials:
While we're on the topic of 
winter 
clipping, taking care of your horse during the winter involves a variety of activities. I really wouldn't recommend you clipping them too much if you live in an area with harsher winters. Or, if you do so, at least make sure to get them a winter blanket that's warm enough. Especially more groomed (read: clipped) horses call for a blanket that exceeds 300 grams of polyfill and goes above 1000 denier. No matter if you leave your equine friend at the stables or let them taste the freedom of the outdoors, make sure they're not only properly groomed and beautiful (thanks to the best horse clippers mentioned above)…but also comfortable and kept warm.