4 Best Beard Shaping Tools To Nail A Well-groomed Beard
You know, it's unfair. Lots of people think keeping a well-groomed beard is an easy job. Usually, these are either people who can't grow a beard…or women.
Both me and you know the truth! Getting those lines right without a proper beard template is tough. This is true for anything from full beards to chinstraps or goatees.
You can either go to a barber, or take things in your own hands. Currently, I use Jack for Men's template from Amazon.com: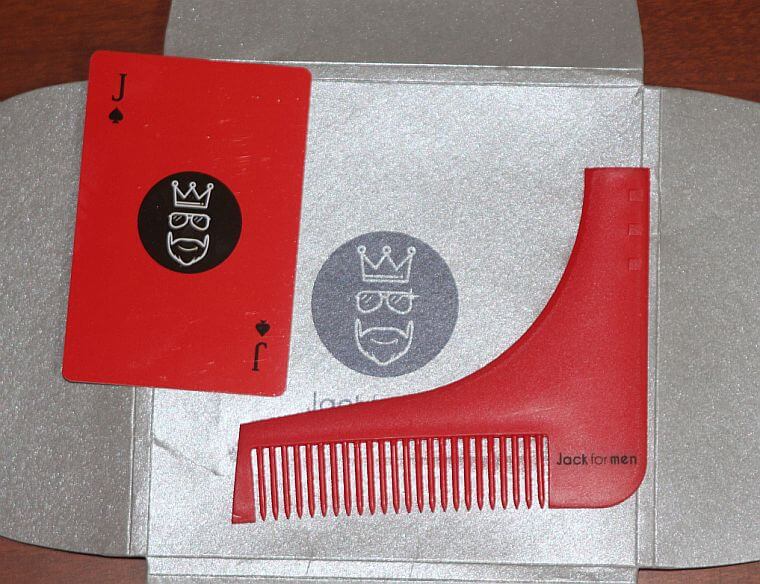 Most popular beard shaping tool


Groomarang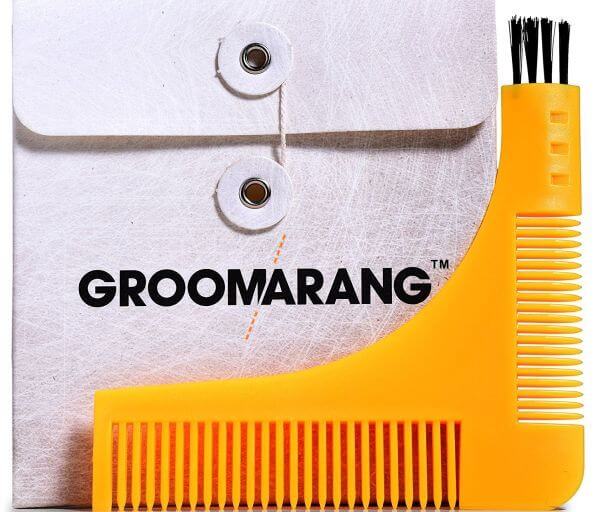 With a cool name like that, half of your product's purpose is already covered.
Just joking, both you and me also search for proper quality. The Groomarang is quite famous for its great results – from neckline shaping, to groomed cheek lines, jaw lines and goatee beard templates, which is why it makes it to our list of the best beard shaping tools.
The design is quite straightforward. You have a beard shaping template resembling a boomerang. On both sides you have comb teeth – these will let you tame your manly beard before and after you've groomed it.
You'll also see a small brush part on the beard line up tool's end. After you've finished your intimate session with your beard, you can use it to clean a bit. Nobody likes leftover hair over their neatly trimmed beard.
Establish a line, establish a stopping point, and get to work. It's that easy.
A disadvantage I'd point out with the Groomarang beard shaping tool is that it isn't optimal for very long beards. But then again, you should be grabbing a set of beard scissors if you've arrived at this stage.
Premium material beard line up tool
Groom Houzz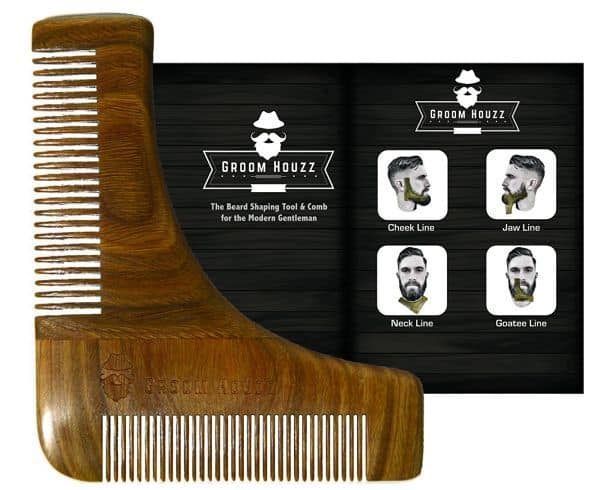 Grab one of these if you want your facial hair to love you forever. Seriously – Groom Houzz reinvent what a luxurious beard feeling means. Their beard shaping tool is not made of your usual plastics.
No. You're getting high class sandalwood with an unmistakable, seductive wood scent. Elegance and style mixed with the quality of this grooming tool.
This template for beards is destined to lead you to outstanding jaw line grooming, cheek or neck lines perfection, or great goatees. It also has a built-in anti-static feature. Say bye-bye to all those frizzy hairs we hate.
In terms of design, similar to the Groomarang, you have combs on the side. One of them has wider teeth, while the other's spacing is just a little bit "tighter".
Honestly, there's nothing I can complain about here. The quality of the material, the design and the functionality is outstanding. Sure, it would be awesome if there was a small brush…but let's not get too greedy, alright?
Best beard template & styling stencil
RevoBeard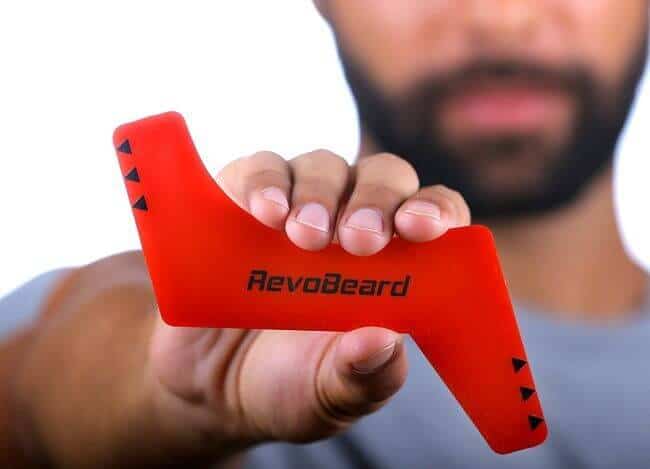 The RevoBeard beard trimming guide tool has a different take on product design. Slightly more elongated and ditching the triangular shape, it nevertheless maintains beard styling effectiveness.
Its intended purposes range from sideburn trims, to neckline shaping, step cuts, goatee beard templates and curve cuts. A one-size-fits-all design with elaborately tapered edges will take care of your grooming needs.
True – you don't have a small brush for that sweet post-grooming cleanup. However, the RevoBeard template has these small "arrows" you'll see on its ends.
These will serve as your measurement pointers when you start shaping your beard with a template. Quite handy, as I'm very bad in orientating my trimming efforts and achieving symmetry.
The material of this beard styling shaper is somewhat flexible. Also, while the design might be harder to grasp in comparison with other boomerang-shaped tools, you'll get used to it quickly. It's not that inconvenient, is all I'm saying.
My biggest gripe here is the fact it's not transparent. While the red color certainly looks cool, a transparent beard shaper would be more practical to use.
Protip: this is one of the best beard shaping tools, and  is great for lengthier beards. Remember to not forget to use beard oil or balm for better beard health!
Best goatee shaper
GoateeSaver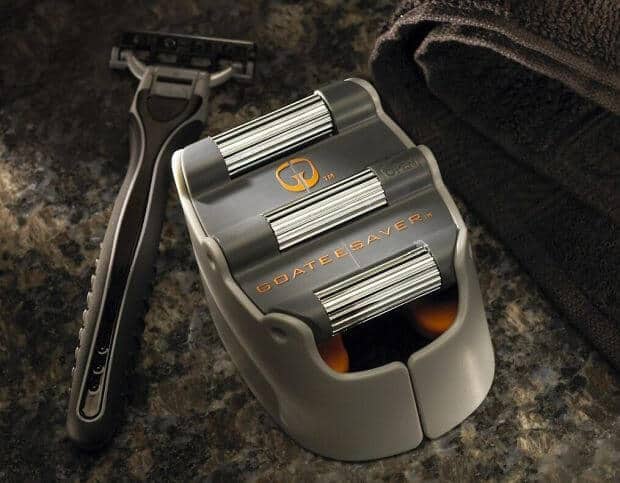 OK, hear me out. I know. I know this beard template looks weird. Yes, you might look as a survivor of a post-apocalyptic action movie.
But the GoateeSaver simply gets the goatee done flawlessly. While the other best beard templates we mentioned are good too, this guy right here is the right choice for you goatee-sporters.
The GoateeSaver beard shaper is adjustable so it can fit different face (and goatee) sizes. It'll take a bit for you to get the hang of it. But once you do, you'll become a goatee master.
Just because I know how weird it seems before you actually try it out, here's a video on how it works:
A tip from me. You can use this goatee template with electric razors, hair clippers and trimmers too. Just make sure you have your facial hair inside the device.
To top it off, the company seems to offer a full refund if you don't like the product. No doubt that it's the best beard shaping tool if you want a proper goatee.